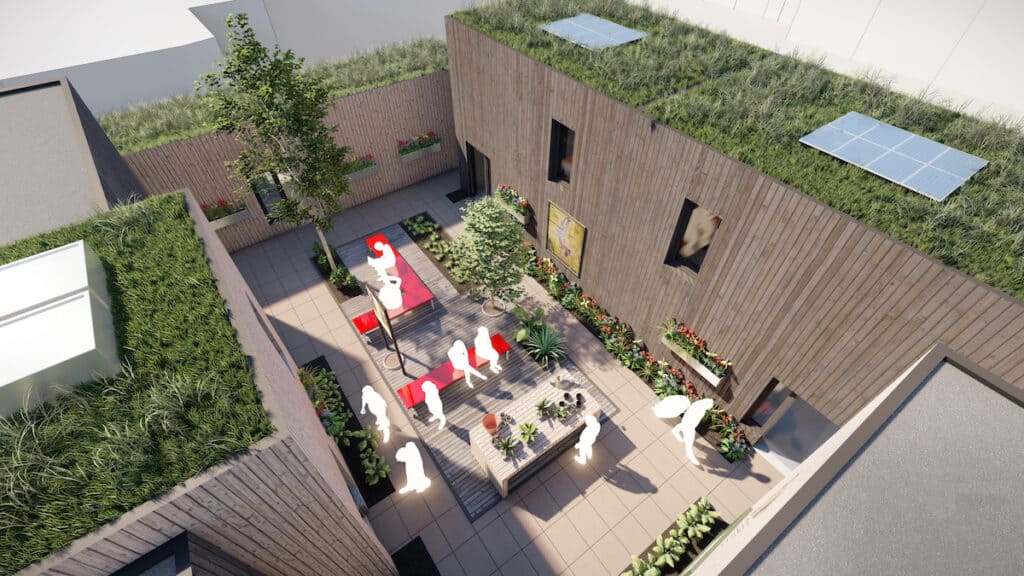 New writing… Pleased to say I have another article published in The Times newspaper — as part of a special Raconteur report into the Future of Construction, out this month. It explores the opportunities and challenges presented by the mainstreaming of modern methods of construction (MMC) and offsite technologies, including modular and volumetric solutions, plus design for manufacture and assembly (DFMA), also structural insulated panels (SIPs).
These offsite systems and methods offer the prospect of building and engineering in factory conditions with greater efficiency and less waste, more quality control and less snagging.
This can make delivery faster, cheaper, safer and greener. So, what's not to like?
Well, anything that threatens the hegemony of business-as-usual is going to encounter resistance from the industry old guard. So, when the palette of design options appeared more limited in the early days of MMC, offsite solutions got tagged as 'boxy'.
Pigeonholed as only fit for budget applications and projects with multiple unit repetitions, MMC soon became associated with no-frills hotels, student accommodation and prisons.
Today, however, whilst it might still be a perfect fit for economies of scale; it is also much, much more than that.
Labouring in the cold, wind and rain, short on skills and surrounded by skips, is not the future for sustainable construction. But, there is another way: it is called MMC, and it happens offsite
The article examines in much greater depth both the benefits and barriers to uptake. It includes expert comment and insight from across the industry, plus an innovative case study that is helping tackle homelessness on a rooftop, in Bristol. Taken together, the pieces look to answer the question: Is offsite construction the secret to sustainable building?
The full 20-page PDF of the Future of Construction report 2022 is available to view/download here.
---
Further Reading:
---
---
SUSTMEME: Get the Susty Story Straight!