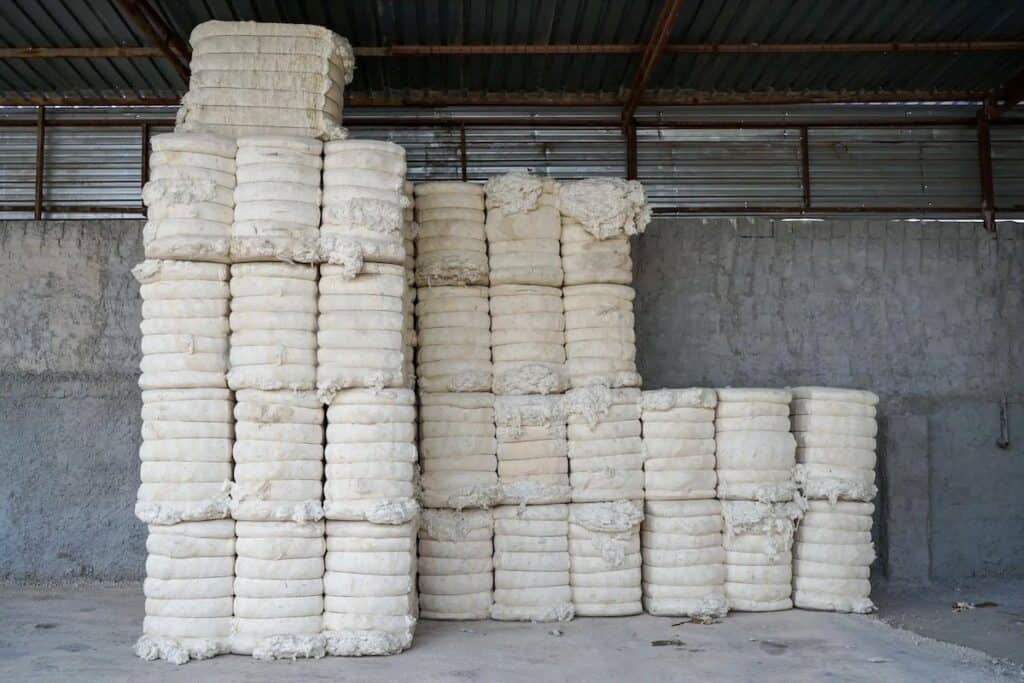 In a welcome boost for transparency within the fashion and textile sectors, a first-of-its-kind traceability solution has officially been launched by the world's largest cotton sustainability initiative.
The solution has been created by Better Cotton, which represents more than one fifth of global production. Enabling traceable cotton at scale will provide retailers and brands with improved supply-chain visibility.
By logging stakeholder input on the Better Cotton Platform, the traceability process will provide visibility across cotton's journey along the supply chain. To secure industry buy-in, the solution has been developed thoroughly over a period of three years, in consultation with more than 1,500 organisations.
In particular, Better Cotton has worked closely with a network of member retailers and brands, including H&M Group, Marks & Spencer, Walmart, Target, Bestseller, Gap Inc and C&A.
This collaborative approach will help ensure that fashion companies can accurately trace and disclose the origin of raw materials, plus comply with emerging regulations.
The solution is needed, says Katharine Beacham, Head of Materials and Sustainability at Marks & Spencer:
"At M&S, 100% of the cotton we source for our clothing comes from more responsible sources, however, across the industry the global supply chain remains particularly complex. Since 2021, we have been proud partners working with Better Cotton to improve the traceability of cotton and we're delighted to be part of this first-of-its kind solution."
Transparency expected more and more
Companies are now increasingly expected to verify the origin of the raw materials within their products and leverage improved transparency to address the potential adverse effects of their activities. Supply chain impacts under scrutiny can cover a broad range of issues from human rights to the environment.
The new solution from Better Cotton responds directly to these responsibilities and requirements.
Traceable Better Cotton will give member retailers and brands confidence that they are sourcing product from a specific country and help establish greater supply chain visibility. This will enable them to incorporate key traceability insights into their own supply chain due-diligence activities.
In the coming years, the availability and sourcing granularity of traceable Better Cotton will be scaled to:
serve as the foundation for an Impact Marketplace to compensate farmers for field-level progress;
enable country-level Life Cycle Assessments (LCAs) to calculate the environmental impact of Better Cotton in relation to conventional cotton; plus
provide credible consumer- and business-facing claims.
The industry is ready for change, says Alan McClay, Chief Executive Officer, Better Cotton:
"Traceability at scale for cotton will drive a seismic shift within our industry's supply chains. Better Cotton's traceability solution is poised to help deliver that shift. Never before has transparency been as imperative as it is now."
Traceability and Chain of Custody
Traceable Better Cotton is defined as the 'physical' Better Cotton within a cotton-containing product that has been tracked through the supply chain.
It differs from Better Cotton's long-standing Mass Balance Chain of Custody model, which tracks the volume of cotton produced and ensures this never exceeds the volume of cotton sold.
Better Cotton already introduced a Chain of Custody Standard earlier this year. Now, using the Better Cotton Platform — operated by software company ChainPoint — suppliers will log transactional information, providing visibility around the origin of Better Cotton and how much is within a product.
In this way, traceability will span the cotton ginning stage right through to the retailer or brand.
Survive and thrive sustainably, together
Better Cotton is the world's largest cotton sustainability programme. Its stated mission is to help cotton communities survive and thrive, while protecting and restoring the environment.
The organisation works to bring industry stakeholders together, engaging with everyone from ginners and spinners, to brand owners, civil society organisations and governments.
In the 2021-22 cotton season, through a network of field-level partners, 2.8 million farmers in 22 countries received training on sustainable farming practices, plus 2.2 million farmers received Better Cotton licences.
In total, over one fifth of the world's cotton is now grown under the Better Cotton Standard.
---
Further Reading:
---
---
Check out the full archive of stories on the SustMeme Business & Finance Channel, now available to Sponsor.
---