Who is SustMeme?
Sustainable Futurist, Speaker, Facilitator and Journalist, Jim McClelland is the man behind the brand SustMeme.
Highly active and engaged across social media, Jim is ranked in the Top 3 Media Influencers in Sustainability worldwide. He has also had the honour of being included in Debrett's People of Today, the annual publication celebrating individuals positively influencing Britain and inspiring others through their achievements and leadership.
With a Master's degree in 'The Word & the Visual Imagination', Jim has amassed over 20 years' experience in publishing, media and events.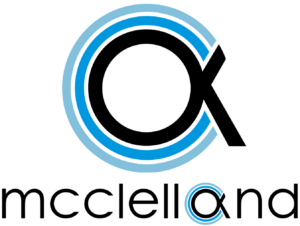 His publishing portfolio ranges from newspapers, through regional and national B2B and B2C periodicals, onto yearbooks and in-depth supplements and white papers. As a journalist, he has edited and writes regularly for special reports published in The Times and The Sunday Times, as well as creating branded content for the likes of Guardian Sustainable Business, Business Reporter (Daily Telegraph) and City AM, Business Insider, London Evening Standard and Metro. Freelance work includes guest articles authored specifically for such as blue-chip corporates and global brands, plus public bodies, ranging from The Gap and Ford Motor Company, through Siemens and SUEZ, WRAP and ING, to such as ENI, JLL and Mitsubishi Electric. He has edited chapters for an academic book, plus video content.
Events commitments include contributing in the role of programme director, chair, presenter or panellist at world and national conferences, seminars and workshops, as well as being booked as business-lunch or after-dinner speaker, plus providing private Board-Room and in-house talks and keynotes. Fuller details and testimonials can be found here.
Professional Portfolio
Director of Sustainability at McClelland Media Ltd, Jim is also engaged as Strategic Media Advisor to the Supply Chain Sustainability School, providing consultancy since July 2014 in support of the dynamic growth of the School both in UK and global markets, overseeing Press and PR activities on an ongoing basis.
In addition, Jim supported Chelgate for five years from 2011 as a Senior Consultant 'of special counsel' in their public affairs and public relations activities on sustainability, renewable energy and built environment matters. Based in London, Brussels and Bucharest, Chelgate has a terrific track record on both national issues and international relations, to which Jim brought additional sectoral expertise, working closely with their specialist environment, energy, property and construction teams.
Beginning February 2012, Jim also took up a rôle with Sustainable Life Media and sat on the Advisory Board for the successful launch of their Sustainable Brands conference event SB London. An integrated media company, based in San Francisco, California, USA, SLM delivers information, produces events, and cultivates communities of interest to facilitate the shift to a flourishing and sustainable economy.
You can find fuller biographical and employment details for Jim on LinkedIn.
*****************************************
________________________________________________________
Sale of sustain' Magazine brand
A change in ownership of sustain' Magazine has been announced officially, following the sale of the brand, associated publications and Awards programmes on Friday 17th June, 2011.
The new Publishers of sustain', Manchester-based company Media Sales Network are excited about the prospects for the magazine, associated titles and events, moving forward into a further chapter of development and growth.
Founder and outgoing Editor of sustain', Jim McClelland said:
"Launched back in 1999, sustain' Magazine really was one of the very first UK publications to take the Sustainability message to the mainstream and I hope to see it continue to champion the business case long into the future. I am very proud of its contribution to the media debate in this country and the building of awareness amongst members of the business community. That said, the battle for a sustainable future is far from won and I am a passionate supporter of the call for action on key issues at global, national and local levels. There is much yet for us to do."