New for 2023, the Editorial Desk of SustMeme will be introducing a programme of original long-form article features and series exploring key sustainability topics and themes, each published in association with a Sponsor Partner.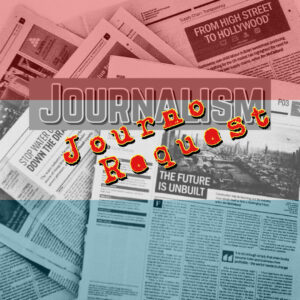 Subjects under discussion and up for sponsorship include:
Innovation: Small is Sustainable — a deep-dive series of articles looking at 5 emerging markets where less is more:

Micro-manufacturing;
Micro-mobility;
Micro-grids;
Micro-homes; and
Micro-greens.

Finance: From DeFi to ReFi — green money, or greenwash? This is planned as a three-part series exploring the fast-emerging phenomenon that is ReFi (refinance). The tone will be both critical and constructive:

The suite of articles will open with an explainer piece, introducing many of the terms and concepts floating around the ReFi ecosystem — from blockchain and crypto, via SocialFi and GameFi, to NFTs;
Next, we take a long, hard look at potential sustainability benefits with ReFi — not only in terms of economic resilience and reliability over time, but also social purpose and impact, plus, crucially, carbon and climate;
Finally, the closing feature will analyse the prospects for the global ReFi market going forward, with expert opinion on growth opportunities and challenges, plus potential disruptors and gamechangers.

Food & Drink: Beers, Wines & Spirits — a series in instalments looking at the processes and innovations behind the 'green' drinks maker-stories. Topics will range from cutting carbon and saving water, via responsible sourcing and sustainable farming, to eco packaging and supply-chain logistics — whether at a world-famous global brand, or start-up artisan disruptor.
SustMeme is seeking Sponsors to partner with the Editorial Desk on all the upcoming elements of the programme. The menu of feature options will be expanded significantly over the coming months and we welcome suggestions for additional ideas and angles. Sponsorships are available on either a series, or article basis, as follows:
Article Sponsor — £960.00* per article:

Acknowledgement and branding in Foreword text at top of article page itself;
Mention by Twitter handle in all related Tweets to 29,000+;
Mention by LinkedIn handle in all related posts to 5,000+;
Additional mentions on Facebook + Instagram;
Name + weblink in Email Bulletins to SustMeme Community.
Series Sponsor (3-5 articles minimum) — £2445.00-£4075.00* per series:

All benefits as above for Article Sponsor; plus
Profile page on SustMeme (up to 800 words), showcasing company, product or case study; OR
Interview with spokesperson (such as CEO, Founder or Director) discussing topic.
Might you be interested in collaborating as one of our Feature Partners?
If so, then please do get in touch to discuss matters here.
SustMeme would like to thank all our Editorial and E-Data Sponsor Partners, viewers and subscribers for their continued support of independent journalism and their help in promoting content creation on sustainability matters worldwide.
---
* Value Added Tax (VAT) is charged at the Standard Rate, where applicable.
---
---