The SustMeme webcast event programme features 1-hour panel debates, hosted with Sponsor Partners and streamed live. If you have a great idea for a webcast topic, please get in contact.
For our webcasts, the three key pillars of Content, Broadcast and Promotion are as follows:
1. Content, Panels & Facilitation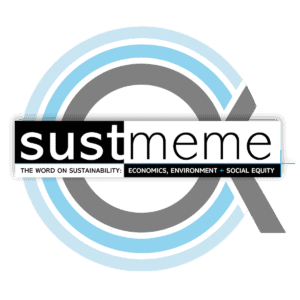 Typically, the team at SustMeme does all the heavy lifting in terms of the content plan.
Firstly, we create the overall event concept, main themes and synopses, drafted in close liaison with the Sponsor. Then we drill down into the details of the session agenda(s).
Next, working to an agreed strategy, we draw on our extensive event experience and wealth of contacts to identify and invite panelists. Once all participants are confirmed, we devise the questions, plus agree timings and housekeeping particulars.
Finally, we run a brief technical test in advance of the live broadcast, to check audio and visual set-ups. Then, on the day of the event, Founder & Editor of SustMeme Jim McClelland Chairs the debate.
2. Broadcast, Audience & Data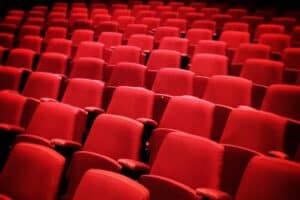 The popular Zoom platform would be the streaming service employed by SustMeme for the live broadcast, although Sponsors are welcome to propose their own alternative.
In terms of attendee management responsibilities (including registration, plus pre- and post-event communication), we at SustMeme are happy to undertake all duties.
Given data protection rules, however, that arrangement does necessarily limit the extent of access to the event database that is permissible from the Sponsor's point of view.
So, if the Sponsor is keen to retain the event contacts and attendee data for ongoing use at their end, we can discuss the transfer of the audience management role to them.
3. Promotion, Benefits & Rates
The package of exclusive Sponsor benefits and promotional opportunities includes:
Acknowledgement and branding on the SustMeme event pages;
Mention by Twitter handle in story update Tweets to 35,000+;
Mention by LinkedIn handle in story update posts to 5,000+;
Namechecks and weblinks in weekly Bulletin to Subscribers (>50% open rate);
Opportunity to provide Guest Blog to run as event topic trailer on SustMeme.
We can create either one-off sessions, or a mini-series programme of debates and webinars. A dedicated benefits package can be tailored to Sponsor requirements, but the standard rates are as follows:
• Single Session – £1920.00*;
• 3-Session Mini Series – £4896.00*.
As your Media & Events Partner, SustMeme can help you:
raise market profile within your sector and throughout the wider online community;
support your presence on social media;
reach out to valuable new audience numbers in their thousands.
To learn more and explore ways of working together, please contact SustMeme.
---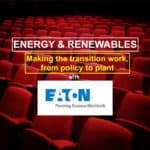 CASE STUDY: For an example of the webcasts in action, please check out the inaugural series of LIVE panel debates, hosted by SustMeme in partnership with Eaton, the global power management company. The programme featured 3 x 1-hour webinar debates, over 3 successive days, attracting audience sign-ups of around 500 attendees for each session.
---
* Value Added Tax (VAT) is charged at the Standard Rate, where applicable.
---