Latest news and views on the topic of Transport & Mobility — brought to you straight from the Editorial Desk of SustMeme and published in association with IFEMA MADRID and Global Mobility Call (GMC), the only World Congress and Expo on Sustainable Mobility of People and Goods that connects all industries and stakeholders.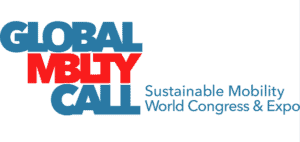 Taking place this year in Madrid, 24-26 October, GMC was conceived to promote collaboration between companies and generate public-private partnerships that contribute to the development of Sustainable Mobility in cities and rural areas.
---
NEWSFLASH: Registration now open for Global Mobility Call!
Registration is now officially open for visitors to the second edition of Global Mobility Call (GMC), taking place on 24-26 October at IFEMA MADRID.
Participants will have exclusive access to talks by global mobility leaders, plus opportunity to connect with companies, institutions and experts transforming the mobility of people and goods.
With over 10,000 professionals expected to participate in person, attendees can choose from two pass types: Expo Pass Experience and Congress Pass Experience. Both are valid for the three days of the event, with discounts of up to 50% for registrations made before 25 September. via the GMC website.
With over 130 sessions, the GMC Congress programme is organised around 8 itineraries and will dive into trends, innovations and state-of-the-art mobility projects. In addition, the GMC Expo will showcase over 100 corporate exhibitors and startups, with 30 of them being event partners.
Organised by IFEMA MADRID and Smobhub, GMC is the largest international sustainable mobility event in the world. SustMeme is proud to Partner with GMC as Sponsor of this Transport & Mobility Channel.
---
---
You can check out the full archive of past Transport & Mobility posts on SustMeme here.
---