Latest news and views on the topic of Transport & Mobility — brought to you straight from the Editorial Desk of SustMeme and published in association with IFEMA MADRID and Global Mobility Call (GMC), the only World Congress and Expo on Sustainable Mobility of People and Goods that connects all industries and stakeholders.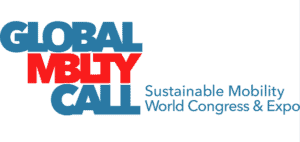 Taking place this year in Madrid, 12-14 September, 2023, GMC was conceived to promote collaboration between companies and generate public-private partnerships that contribute to the development of Sustainable Mobility in cities and rural areas.
---
NEWSFLASH: International support for world's largest sustainable mobility event
With some four months still to go, Global Mobility Call (GMC) has already attracted broad support from around 130 institutional, corporate and multi-sectoral partners from Spain and abroad.
The Ministry of Transport, Mobility and Urban Agenda (MITMA) is the headline sponsor for the event, with the Regional Government of Madrid and Madrid City Council also collaborating in its organisation.
Organised by IFEMA MADRID and Smobhub, GMC is the largest international sustainable mobility event in the world. SustMeme is proud to Partner with GMC as Sponsor of this Transport & Mobility Channel.
---
---
You can check out the full archive of past Transport & Mobility posts on SustMeme here.
---