Let's meet up in person (again)!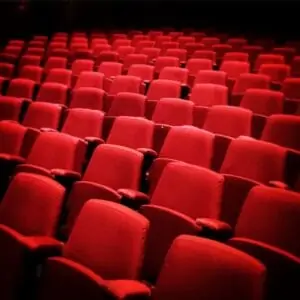 Upcoming events:
Please find below a calendar of engagements in the diary for 2022 — launches, conferences, debates, briefings. If you might be attending one or more of the same, why not message us via email, or social:
• 25 Jan — Maximising ECO funding for energy efficiency, elemental webinar (Chairing);
• 25 Jan — The Role of Data in Driving Sustainable and Operational Excellence, CIM webinar (Chairing).
---
Broadcasts now available to watch on-demand:
To find out more about the deep-dive webcast series on Energy & Renewables, hosted by SustMeme with global power-management company Eaton, please click here for links to free-to-access on-demand broadcasts.
---
Please also find below an archive selection of some of the recent live event broadcasts Chaired by Jim McClelland for Elemental Talks and others, now available to watch again on-demand and free-of-charge — clicking individual webinar titles will take you through to a fuller topic synopsis and details of participants, plus the recording:
• The future of EV charging (case study with Portsmouth City Council)
• Innovative EV charging options
• Installing EV charging points at your building
• Getting the most out of a heat pump system
• The Energy Blind Spot: Can buildings get more from their data? (CIM)
• The Water-Energy-Carbon Nexus: How saving water can help us achieve our Net Zero goals
• Waste to resource: Sustainable and efficient wastewater heat recovery innovations in new homes
• Reducing cost while increasing comfort: the business case for smart buildings
• Driving improvements in consumer energy and water efficiency
• Breathe right: The importance of air quality in today's built environment
• Hydrogen — one gas network, many products
• Central plant: How can efficiency be built-in at the heart of the system?
• Lessons in the bathroom: The link between wellbeing and washrooms in schools
• CP1 Code of Practice for heat networks — are you ready to meet the new standards?
• Skills for Net Zero — the electrical industry discusses growing demand
• Infrastructure of the future — how Net Zero is changing the electrical foundation of our homes (BEAMA)
• Reducing the cost of Net Zero — system improvements for low-carbon heating
• The power at our fingertips — heating controls for zero carbon homes (BEAMA)
• Delivering 600,000 heat pumps a year by 2028 (BEAMA)
• Turning the tide on unsustainable water use in the home
• The Path to Net-Zero for Food & Retail
• Saving the planet with mindpower: behavioural science and carbon neutrality (Future Leaders Programme)
• How can we future-proof the growth of UK heat networks?
• What are the next steps on the Path to Net Zero and how do we get there? (Danfoss Festival 4/4)
• Can we retrofit our way out of a climate emergency in housing? (Danfoss Festival 3/4)
• Is cooling the hot topic for data centres in the digital age? (Danfoss Festival 2/4)
• Can smart buildings help companies keep their promises on sustainability? (Danfoss Festival 1/4)
• The Green Industrial Revolution, Climate Emergency and Natural Capital (Future Leaders Programme)
• Day and night: The effect of lighting design on health and wellbeing
• Lighting the way to energy efficiency and carbon saving
• Heat is on: Tackling the biggest challenge to decarbonisation
• Building intelligence: How smart data can drive decision making
• The Real Deal: How proven solutions de-risk a project
• The importance of healthy buildings
• An Introduction to Future Leaders
Interested in commissioning Jim McClelland as Chair, Facilitator or Speaker at an event? Please see here for further information, background and testimonials