Events Calendar
Let's meet up in person!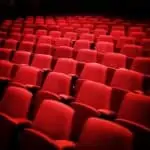 Please find below a calendar of engagements in the diary for 2019 – launches, conferences, debates, briefings. If you might be attending one or more of the same, why not message me via email, or social:
• 6th Nov – 2019 APRES Conference & Modern Slavery Symposium, London (Chairing).
If you attending one of these events (or another) and still need to book your hotel, you can use our special SustMeme referral link on booking.com and save £15!
---
Interested in commissioning Jim McClelland as Chair, Facilitator or Speaker at an event? Please see here for further information, background and testimonials