Let's meet up in person!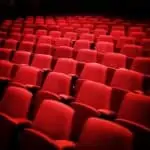 Please find below a calendar of engagements in the diary for 2018 – launches, conferences, debates, briefings. If you might be attending one or more of the same, why not message me via email, or social:
• 26th Sep– UK Top100 Corporate Modern Slavery Influencers' Index – Recognition Dinner, London (Attending);
• 27th Sep– Modern Slavery & Ethical Labour in Constuction Leadership Symposium 2018, London (Attending);
• 1st Nov – APRES Conference 2018, London (Chairing).