SustMeme Magazine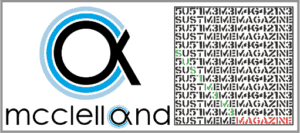 SustMeme Magazine is an online newspaper curated twice daily via Twitter by Jim McClelland, on the paper.li platform. It provides a fast and convenient way for those interested in sustainability to keep abreast of breaking stories from around the world.
TO VIEW: You can take a quick tour through headline stories and key sections by scrolling and clicking around the widget window below, or to read the publication in full, please visit SustMeme Magazine, where you can also take the mag on subscription.
For details of branding and promotional opportunities in SustMeme Magazine, including Sponsorship & Advertising rates, please visit the Media Shop. You can also view and 'Like' the magazine Facebook Page.