Eagle-eyed subscribers, readers and visitors may already have spotted a change made this month to SustMeme… ? NO MORE ADs! We have removed all the advertising units from both SustMeme and SustMeme Magazine — programmatic, responsive, in-feed, native or whatever, all are gone.
---
Why have we done this?
Essentially, there are three main reasons: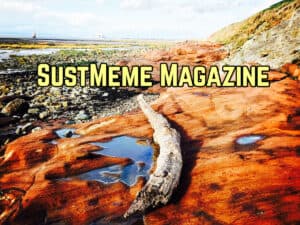 Alignment with brand and personal values: Much as we had excluded unwanted categories and applied filters in an bid to keep automated ads in sync with sustainability, we still could not control topics and tone enough.
To declutter design and upgrade UX: The adverts were proving a distraction, or even a disconnect, for the user experience (especially on mobile) — in direct conflict with our media mission to refine the signal-to-noise-ratio around sustainability.
Clarity of content: From 2020 forward, we have had a strategic focus on original material and earned media, which means that compromising our editorial goals for commercial gains, even in small and subtle ways, is just not worth it.
---
So, are we against all monetisation? No.
SustMeme is a business, not a hobby. We are not precious or prissy about commercial realities, but try to trade on our own terms. We do not charge the end-user: All our original published content, including journalism and e-data, is currently free at point-of-access, plus we offer a no-cost email subscription.
Instead, our approach is to partner across our media product portfolio with handpicked supporters, who sponsor either our content or its delivery, or both. This is alignment in principle and allyship in practice.
Building on these fundamentals, we have begun a programme of rolling out exclusive sponsor packages for specific content streams — with news and views Channel topics such as Circular Economy and Built Environment already live, with partner support, plus the likes of Climate & Energy, Finance & Business and Transport & Mobility populated with sample stories and ready to sponsor. If interested in learning more about partnership packages on offer, please take a few minutes to check out the full details for Channel Sponsorship.
All in all, the SustMeme platform is expanding rapidly and we are excited about the opportunities to create some great content. So, if you would like to discuss our working together, please do get in touch.
Finally, before you go…
Please take a moment to sign-up for our free weekly e-newsletter, the popular SustMeme Bulletin.
Thanks for reading!
---
SUSTMEME: #GetTheSustyStoryStraight!