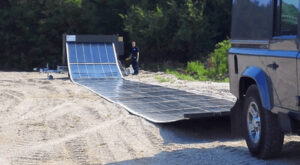 Exponential global growth is forecast for clean microgrids, with this booming market set to be worth as much as $350bn in 2040. The uplift will be driven by legislation, cost, increasing problems with national grids and many new applications — electrifying everything from mines and farms, through to transport.
The findings have been released as part of a new 230-page report into emerging technologies from market research and business intelligence consultancy IDTechEx. The publication Distributed Generation: Off-Grid Zero-Emission kW-MW 2020-2040 concerns electricity production with zero emissions that is off-grid or capable of being off-grid when needed. Off grid is positioned as the future of much electric power generation, displacing heating oil to power stations. Distributed generation capable of being islanded represents a significant new market opportunity.
With over 100 organisations covered, the report provides technical, market and company information useful to all in the value chain from materials and software suppliers to developers, product and system integrators and facilities managers. It concentrates on the present and future and, in particular, benefits to society and opportunities for industry. As the largest value market, advanced countries are the primary focus, but there is also information on emerging nations.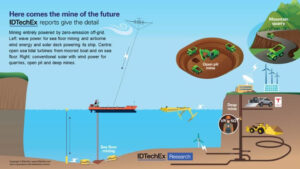 The report embraces market drivers and explores why grids lose share. It presents technology comparisons, timelines and forecasts for short and long term 2020-2040, plus why 2021 will be a big year for orders and advances. New infograms and graphs grasp the future of zero-emission electricity for buildings, construction, agriculture, mining, electric-vehicle charging stations and more, with clarity on how and when the improving microgrid systems design and harvesting will fit.
The IDTechEx Show! USA 2020 is set to take place later this year, November 18-19, in Santa Clara, California. Presenting the latest emerging technologies at one event, the programme for six concurrent conferences and a single exhibition covers 3D Printing and 3D Electronics, Electric Vehicles, Energy Storage, Graphene & 2D Materials, Healthcare, Internet of Things, Printed Electronics, Sensors and Wearable Technology.
---
Further Reading:
---
>>> Do you have sustainability news to broadcast and share? If you would like to see it featured here on SustMeme, please use these Contact details to get in touch and send us your Press Release for editorial consideration. Thanks.
---