Disruption (of the wrong kind) can prove not only damaging, but also distracting — and 2020 has been a year of unpleasant surprises. One constant throughout all of this, however, has been the Climate Emergency, which remains critical for society and business, alike. So, in this SustMeme Guest Post, Head of Sustainability, EAAA, at Interface, Jon Khoo explains why sharing knowledge and empowering others is perhaps more imprtant than ever to keeping the climate conversation going.
JK: The number of unprecedented events that have taken place in the last year has been astounding. Whether it's the global impact of the COVID-19 pandemic, its political and economic implications, extreme weather or new social movements, 2020 has certainly kept us on our toes and affected us in ways we've never expected. With updates being reported to us on a daily, hourly and even minute-by-minute basis, it can be quite easy to become fatigued by the news cycle and soundbites.

Unfortunately, there is no time to take our eye off the ball, when it comes to the climate agenda. It needs to stay at the forefront of our minds and conversations if we're to inspire and drive real change. For the need for environmental action has not been placed on pause, in fact, it is more urgent than ever.
The evidence to support this is growing. Take a recent study that found if the planet continues to warm over the next 50 years at current levels, up to three billion people could be living in areas with climate conditions that are simply too hot for humans. Every day our impact on the planet becomes more apparent. In November this year, scientists declared there was a direct link between the record-breaking hurricane season in South America and the climate crisis.
We need to take action. Now.
Connect and collaborate for positive change
To achieve a green recovery following COVID-19, we need cross-industry collaboration supported by governments and the wider business world. For us at Interface, our goal for the last 25 years has been to demonstrate and inspire better, more responsible thinking within our built environment, a sector responsible for around 40% of carbon emissions. And despite recent events, nothing has really changed when it comes to our drive to share knowledge and empower other people to make positive changes.
Normally, we would be able to physically bring people together to explore and discuss ideas, new ways of working, the latest technologies, barriers and solutions. However, this has been made difficult, and for the majority of time impossible, during this global pandemic. So this year, we're keeping the conversation going through a different medium, with a new expert-led podcast, Designing with Climate in Mind.
This 10-part series has been created to inspire architects, designers and those across the built environment who are looking for ideas on how to operate more responsibly. It features leading thinkers and doers from across the design and climate world. I chose my guests for their unique perspectives on climate change and because in each case I knew there they would challenge the status quo and give reasons for hope.
It's been a fascinating journey. To open the series, I spoke to Oliver Heath, an expert in biophilic design and sustainable architecture to see how the lockdown is reconnecting people with nature and what this could mean for design.
In Episode 3, I spoke to climate scientist, Dr Ella Gilbert, about the growing environmental challenges she witnessed first-hand when researching in the Antarctic, as well as her personal journey from being a climate activist to a climate scientist.
I also caught up with Munish Datta from the UK Green Building Council (UKGBC) in Episode 5 to explore the role the construction industry needs to play in reducing carbon emissions. We discussed the importance of cross-sector collaboration and trends in corporate environmental responsibility. We also examined how current conversations around racial injustice and diversity represent an important challenge and opportunity for the construction industry.
Other highlights include my conversation with Michael Pawlyn – founder of Exploration Architecture and a co-founder of Architects Declare. In this episode, he stressed why we need to strive to have a positive, even regenerative impact on everything we do; to restore ecosystems, rebuild nature, and enhance and protect human wellbeing.
In our latest episode, legendary explorer and broadcaster, Paul Rose joined me to tell me his views about the role of adventure in a green recovery and how his incredible experiences have strengthened his resolve to help create a more climate conscious world.
Other guests featured in the first series include: eco-innovator and sustainability guru, Mark Shayler; circular economy designer, Claire Potter; and luxury, sustainable fashion designer and entrepreneur, Kresse Wesling MBE.
There are more episodes in the pipeline and exciting guests still to be announced, so, if you're looking for inspiration for your project, or want to learn more about how you can play a part in the fight against climate change, then give it a listen.
2020 has been a difficult year for all of us. However, my hope is that people will use some of time they may have been afforded through lockdowns or otherwise to broaden their understanding of the key long-term issues that affect our planet. The only way we can make changes big enough to have an impact is by keeping the conversation going, and by making sure it is heard, and passing on what we learn to others.
---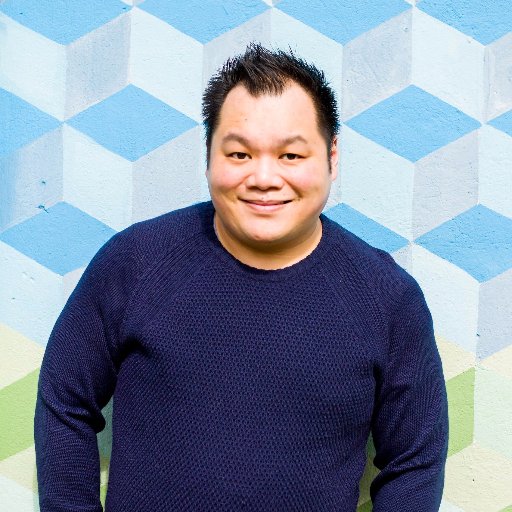 Jon Khoo is Head of Sustainability, EAAA, at Interface. Interface, Inc. is a global commercial flooring company with an integrated collection of carpet tiles and resilient flooring. Its modular system helps customers create interior spaces while positively impacting the people who use them and our planet. Designing with Climate in Mind is available across mainstream podcast directories, plus you can read more about it directly on the Interface blog page.
---
---
You can check out the full archive of past Guest Blog posts here.
Would you like to Guest Blog for SustMeme? For more info, click here.
---
SUSTMEME: Get the Susty Story Straight!