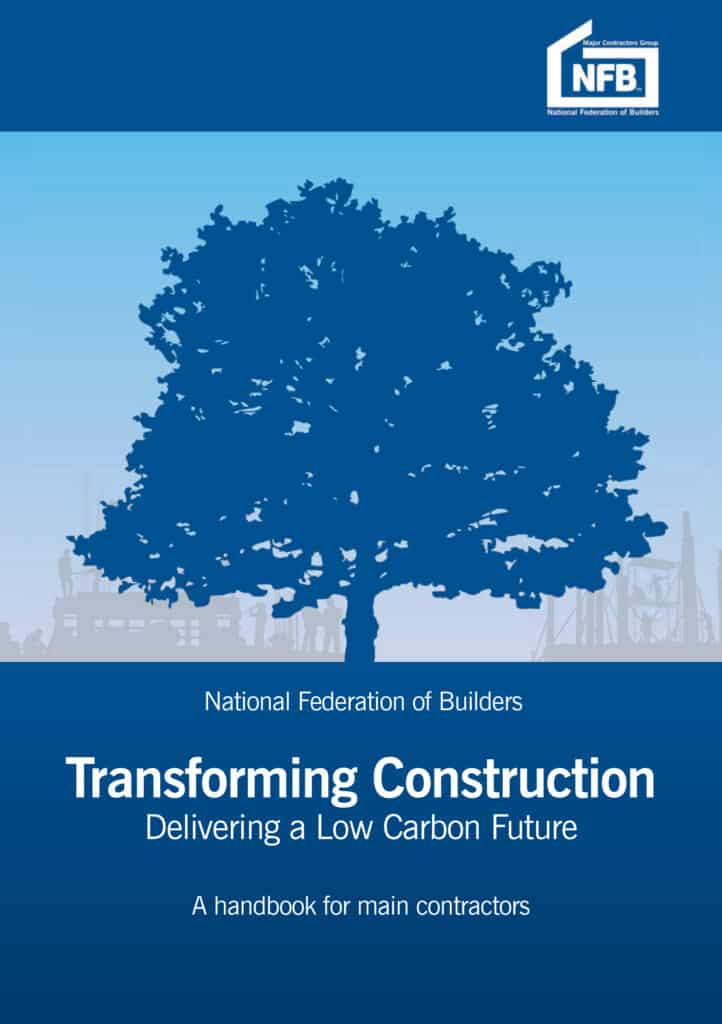 The low-carbon economy is not just going to appear by magic, it is going to have to be built, literally. However, with building and construction estimated to have been responsible for 39% of all carbon emissions in the world, the built environment has historically been part of the climate problem. The shift to decarbonise construction must therefore become part of the solution— and a new launch will help provide the practical means.
The National Federation of Builders' (NFB) Major Contractors Group (MCG) is equipping the construction industry with tools for main contractors to start or accelerate their journey towards achieving net zero with a new decarbonisation handbook.
Launched on 2 December, Transforming Construction: Delivering a Low Carbon Future contains practical actions that main contractors can adopt and implement in their own businesses. Featuring a foreword by Gillian Keegan MP, Minister for Apprenticeships and Skills, this landmark handbook is designed to help main contractors all over the UK step up to the plate and deliver the country's net zero carbon ambitions.
The launch is timely, with the handbook published ahead of the UK hosting the 26th UN Climate Change Conference of the Parties (COP26) next year. It also responds directly to industry demand.
Recent research by the NFB reveals over 80% of main contractors surveyed actively want to take on the journey to net zero, with them either having produced a business decarbonisation strategy, or planning to do so.
Interestingly, the COVID-19 pandemic has not dulled the industry's commitment to a low-carbon future, with the survey also revealing nearly half of all businesses thought it more important than ever, and none thought it now less important.
Speaking at the launch, Mark Wakeford Joint Managing Director of Stepnell Ltd and Chair of the NFB MCG said:
"To deliver our country's net zero ambitions, we must help each other. This handbook is designed to do just that. It focuses on steps we all need to take, but in a way that should allow any business, at whatever stage of their decarbonisation journey, to apply."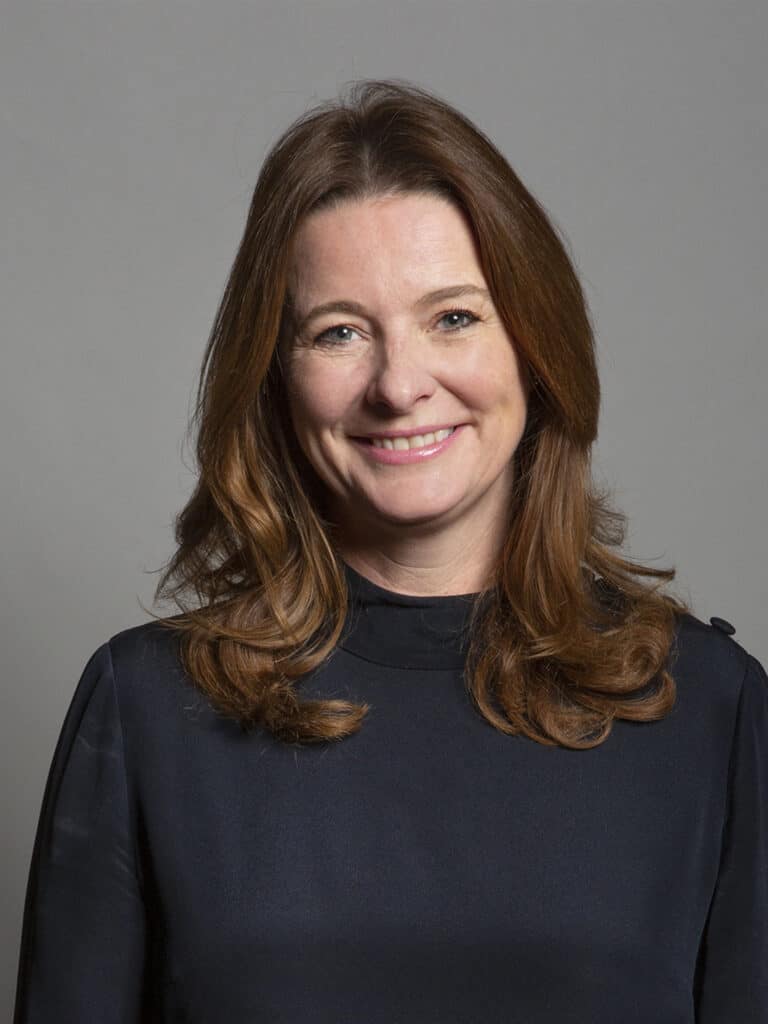 Commenting in the report, Minister Keegan said:
"When I first became aware of the Major Contractors Group, I was struck by the frank conversations taking place about how industry and Government can work together to reduce emissions. This is going to be vital if we are to be the first generation to tackle climate change and reach our net zero target.
"This report is a welcome step in the right direction, acting as a handbook for main contractors on how to decarbonise their businesses and their supply chains. As we look ahead to the UK co-hosting the Climate Ambition Summit for world leaders at COP26 next year, I encourage everyone to engage with this report as they travel on their own decarbonisation journeys."
The handbook presents staged actions and measures for contractors to adopt and implement to work towards the ultimate goal of net zero, strategically, yet affordably. Steps to take include:
developing teams to lead change;
reducing the carbon footprint of staff and corporate;
recording, accounting and reducing emissions associated with construction projects
reducing embodied carbon;
reducing carbon emissions through building performance; and
reducing carbon through procurement.
In addition, the handbook also features case studies from a range of businesses helping contractors identify an example which fits with their own stage of decarbonisation. For example, the Woodhead Group has started its decarbonisation commitment with an ambition in their business plan to become a 'climate positive contractor'.
Meanwhile, another case study from Skanska illustrates a company that is further down the line to decarbonisation, showing how it has implemented full carbon accounting and is certified to PAS 2080, a standard for whole-lfe carbon management in infrastructure. Skanska can accurately assess the amount of CO2 equivalent gases emitted for each £1M of Skanska UK revenue. This total has reduced from 351 tonnes of CO2e per £1M in 2010, to 215 tonnes by 2018. The aim is to reduce that figure still further to 130 tonnes by 2030 and 0 by 2045.
National Federation of Builders
Providing advice, training and business services, the NFB represents some 21,000 employees of builders, contractors and housebuilders across England and Wales. Founded in 1896, its members range from the sole trader to large, billion-pound construction companies. The MCG is the division of the NFB representing main contractors with an annual turnover of £40M and above.
In August 2020, the NFB became the first trade body representing main contractors to join the #ConstructionDeclares movement. Signing up to this global petition represents a commitment to take positive action in response to climate breakdown and biodiversity collapse. This handbook signifies the MCG's intent to deliver on that pledge.
---
Further Reading:
---
---
>>> Do you have sustainability news to broadcast and share? If you would like to see it featured here on SustMeme, please use these Contact details to get in touch and send us your Press Release for editorial consideration. Thanks.
---