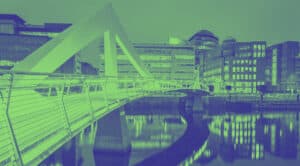 New writing… My latest piece for The Hub — the award-winning content platform curated by Mitsubishi Electric — reviews the journey that the UK is on this year, in terms of its sustainability roadmap, as it takes up the Presidency of both the G7 and (in partnership with Italy) COP26.
The job of President is obviously high-profile and presents an opportunity to exert influence with a global gathering on a world stage. It is also inevitably high-pressure, however, with intense public and media scrutiny guaranteed.
The spotlight is therefore firmly on the UK Government, its climate goals and progress against them — or lack thereof. Its political leadership and policymakers will be held to account and potentially face an uncomfortable time.
So, as we make the trip from G7 to COP26, climb aboard, brace yourselves and read the story in full, on The Hub:
Cornwall to Glasgow — buckle up for a bumpy ride!
---
To view a back-catalogue of articles authored by Jim McClelland for 'The Hub', please see archive here.
---
---
SUSTMEME: Get the Susty Story Straight!