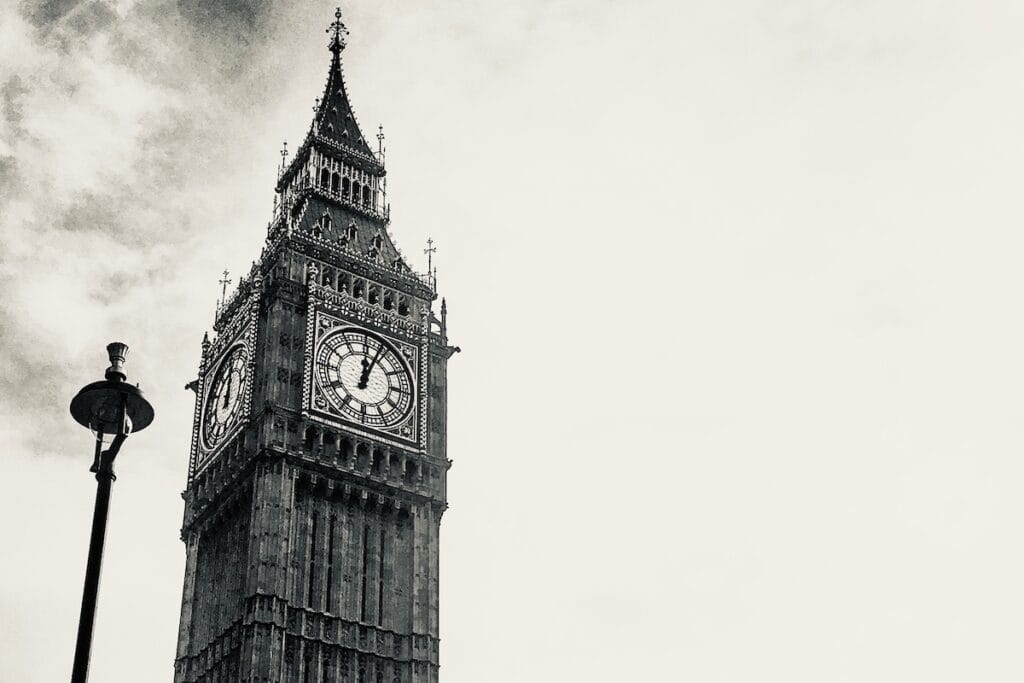 New Writing: In what looks like the first policy salvo fired ahead of a looming General Election, Rishi Sunak went gunning for all things green last week. Writing for The Hub, the award-winning content platform curated by Mitsubishi Electric, Jim McClelland explores why he did what he did, given the largely negative response.
In a major policy speech last week, UK Prime Minister Rishi Sunak set out his 'new approach to Net Zero', describing it as "more pragmatic, proportionate, and realistic".
Keen to be seen as a decision-maker and agent of change, not afraid of hard choices, he effectively took a chainsaw to a forest of green Government promises and climate targets.
Most notable amongst multiple roll-backs is a plan to stall on the implementation date for banning sales of new petrol and diesel cars, kicking it down the road from 2030 to 2035.
Further delaying tactics also saw the PM push back a date for stopping oil and gas boilers being fitted into new-build homes, again relegating it down the to-do list to 2035.
Also gone from the diary this decade is any need for landlords to ensure rental properties have an Energy Performance Certificate (EPC) of 'C' or above. Further weakening support for housing refurbishment, the Government has since disbanded its Energy Efficiency Taskforce.
So, what has been the reaction from business and industry?
Chorus of disapproval
Many leading climate NGOs and charities have hit out at the plans, hard. A chorus of eco celebrities and commentators from the worlds of politics and business have also slammed the retrograde moves.
Major utilities, including the largest supplier of energy and renewable electricity in the UK, have united with global automaker brands to publicly criticise and condemn the deadline delays
Responses from across the built environment sector have generally been negative, too, although the uplift in heat pump grants to £7,500 has met with some murmurs of approval..
Moreover, the proposals may yet face a legal challenge, plus the PM is even encountering not-so-friendly fire from within his own ranks, ahead of the upcoming Conservative Party conference in Manchester.
What, then, motivated Sunak to gamble and make such a divisive move?
Dirty politics and clean energy
The plain truth is politics is a dirty business; and, like it or not, climate is a political issue.
With an Election on the horizon, this makes it either a potential vote winner, or loser.
The gloves are effectively off and the campaign fight is on. Therefore, the article weighs up the odds of Net Zero as a policy target surviving this battle for supremacy at the ballot box, unscathed:
Is Net Zero the first casualty in the fight for votes?
---
To view a back-catalogue of articles authored by Jim McClelland for 'The Hub', please see archive here.
---
---
SUSTMEME: Get the Susty Story Straight!