A version of this article – which explores the sustainability of Cultural Tourism, its benefits and risks for Business, the Arts, Society and the Environment – first appeared in Artworks Journal, 3 December, 2013.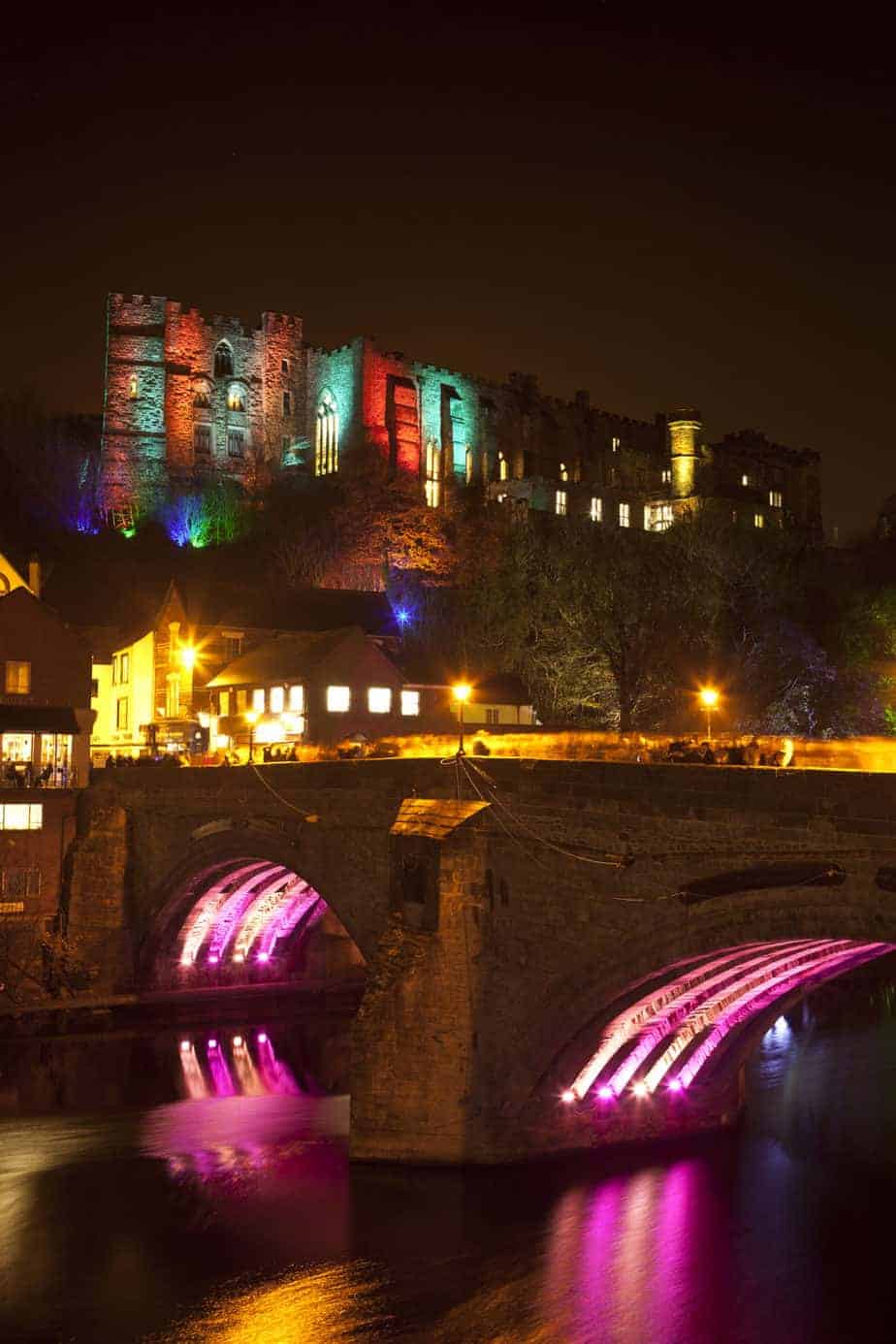 Tourists are money, as the Sex Pistols once said. According to the World Tourism Organization (UNWTO), just over one billion international tourists, together with almost six billion domestic, pay the wages of one in every 11 workers worldwide and pick up the tab for US$1.3 trillion in global exports. The numbers are not just big, but getting bigger: From a starting point of a mere 25 million international tourists enjoying post-War travel back in 1950, the forecast for 2030 is 1.8 billion, some 72 times that original figure.
Culture and the Arts are both drivers and beneficiaries of this wanderlust boom. Visual, performing and culinary arts are key players in the sustainable development of cultural tourism and, as tourists, culture vultures come in many forms – ranging from opera-lovers and theatregoers, to gastronomes, history buffs, 'ethno-freaks' and 'archi-trekkers'. The one thing they have in common is the potential to impact the local economy, environment and community, for good or ill.

Show me the value
The challenge with cultural tourism is not just to 'show me the money', but the value; plus, to do so sustainably. Associated benefits can and should be calculated, not just for the tourism industry itself, but for the wider economy and community in general; in terms of placemaking, productivity, diversity, liveability, happiness, and wellbeing. Potential impacts should also be estimated, as regards environmental footprint and degradation, social disruption and commodification, divisiveness and even exploitation.
In economic terms, whilst sustainability asks us to look beyond value measured in financial capital alone and factor in figures and formulae for natural, human and infrastructural capital, why stop there? What if we were able to 'do the math' for artistic, architectural, historic, social, culinary, gastronomic, religious and spiritual capital, equating them together into a complex sum for cultural capital?
If tourism is measured in trillions of dollars and billions of footfalls, it is not enough for champions of culture simply to count the number of booksellers in Hay-on-Wye, oompah bands in Munich, mascareri in Venice and Michelin Stars in Copenhagen. To say the economics of culture is all about pre-theatre dinner deals, is tantamount to telling the story of tourism in terms of pillow mints sold. Culture and the Arts need to tool up with bigger, broader, better metrics if they want to be taken seriously as an economic investment vehicle.
The Creative Economy
Running at around four percent, current market growth for the global tourism sector might exceed national rates of recovery from recession, but almost pales into insignificance alongside recent figures for the creative economy, which saw exports booming at 14 percent in 2008, even as the financial crisis bit hard elsewhere. World trade in creative goods and services rose in 2011 to US$624 billion, with annual growth 2002-2011 averaging 8.8 percent.
According to the United Nations Conference on Trade and Development (UNCTAD) 2010 report, the 'creative economy' "is an evolving concept based on creative assets potentially generating economic growth and development. It can foster income generation, job creation and export earnings while promoting social inclusion, cultural diversity and human development. It embraces economic, cultural and social aspects interacting with technology, intellectual property and tourism objectives."
At the heart of this economy, UNCTAD identifies the creative industries themselves:
"The creative industries are at the crossroads of the arts, culture, business and technology. All these activities are intensive in creative skills and can generate income through trade and intellectual property rights."
According to the UK Government Department for Culture, Media & Sport (DCMS) classification, referenced by UNCTAD in the report, these industries fall into 13 categories: Advertising; architecture; art and the antiques market; crafts; design; fashion; film and video; music; performing arts; publishing; software; television and radio; plus, video and computer games.
Taken as a whole, this expansive and systemic model of the cultural and creative engine of 21st-century growth is a big economic beast, weighing in at US$1.6 trillion global market value.
The numbers do not lie. Given the strength and size of the Culture and Tourism parent economies, 'Cultural Tourism' clearly has enormous potential. The question is whether its two sets of monster-market genes combine, or clash? In practice, which is the true nature of cultural tourism: Prodigy, or problem child?
Tourism and Culture – chicken and egg?
Tourism might bring short-term economic benefits to an area or region – through spend in restaurants and hotels for example – but does it really grow the cultural capital by creating quality job and business opportunities in creative industries and so helping attract talent?
"It might", is the short, but cautious answer, according to cultural economist Tobias Nielsén, CEO of the research-based Stockholm firm Volante. "A growing market often leads to opportunities for a growing supply. If there are more people around it will be easier to find visitors to your show or gallery."
To assume that, as a rising tide lifts all boats, everybody wins an equitable ride on the tourism wave, is over simplistic, though, as Nielsén goes on to explain:
"I would argue that there is often an unfair distribution of revenues stemming from cultural events. The organisers, for instance a theatre group in a rural region, get only a fifth – in terms of ticket revenues – of what the visitors spend on hotels, food, transportation, shopping, and so forth. From a policy perspective, it is therefore important that you get the whole picture and recognise the value of what it was from the beginning that attracted the visitors."
If culture might have played an important part in the initial draw for tourism, is this really reciprocated? Does tourism grow culture in return, or just more tourism? Moreover, do the perceived commercial demands of catering for tourists potentially distort regional arts programmes, showcasing a lot of visiting acts and touring exhibitions at the expense of local talent, so disconnecting the cultural experience from the place?
"It is a challenge to develop a strategy that combines the 'who' and the 'where', acknowledges Nielsén. "But, generally speaking, one can think about the big names as the ones that attract most of the tourists, but the local talent as creating the feeling and ambience, which very much contribute to what visitors will remember from their trip and eventually recommend about the place to friends."
Artichoke Trust is a creative company and registered charity that works with artists to create large-scale events that appeal to the widest possible audience. Debunking any notion that the Arts should take place only behind closed doors in theatres or galleries, they put on shows in unusual places – in the streets, public spaces or in the countryside – ranging from Peace Camp installations at remote locations around the coast of the UK, to the Sultan's Elephant, the biggest piece of free theatre ever seen on parade through Trafalgar Square, London.
Sense of place is fundamental to such projects, as Co-Founder and Director Helen Marriage reveals in the thinking behind the happenings, the creative intention:
"Artichoke sets out to connect the cultural experience to the place, inserting the work of its artists squarely into the DNA of a city's life. Our programmes combine initiatives developing local talent with commissions for internationally recognised artists — all responding to the physical and social landscapes of the cities in which we work."
Capital cities might buzz 24/7 365 days a year, but as anyone who has visited a seaside resort out of season will testify, not all tourism appears to be able to sustain local economies month-in, month-out. In particular, festivals might well be described as being almost the ultimate cultural 'one-night-stand' – so, how can they contribute to sustainable development? Helen Marriage makes the case for the before-and-after benefits of major events:
"Think Edinburgh. Festivals may manifest themselves to the audience for a few nights only, but the work that goes into them is a year-round effort, with jobs created and sustained in the arts and ancillary industries."
It is also perhaps worth remembering just what a rich choice of festivals is available on programmes popular with both international and domestic travellers, of all ages and backgrounds. Figures from the Norwegian Cultural Barometer, for example, show that as of 2012, almost 1 in every 3 members of the active and independent population (aged 9-79) had attended a festival within the last 12 months. Culture appears mass-market popular and associated benefit-potential to the tourism sector is manifest.
Eco Tourism – more than just green
For developed nations, discussion of cultural tourism typically focuses on upmarket galleries, theatres and restaurants in prime urban locations. In short, culture is something that happens in cities and its value in relation to 'eco' tourism in more rural and provincial areas is often poorly understood and under-promoted.
In a more holistic and sustainable view of tourism as a whole, eco comes in colours other than green: It should not be viewed solely from an environmental perspective, as involving just flora and fauna, rather than local people and culture. Joining up the dots, however, requires not only understanding (which is often in evidence), but also expertise and money (which are not), as strategic tourism planner and Managing Director at South Africa-based Lorton Consulting, Darryl Lombard, explains:
"Most developing nations are very conscious of the link between nature-based tourism and cultural tourism, as well as the economic value that authentic culture holds.
"More and more tourists are saying that an important factor in their travel decision is the desire for an authentic experience through interaction with the local culture in its natural context. The addition of socio-cultural content to the eco-tourism experience gives visitors greater depth of understanding. However, more work needs to be done in the area of education and interpretation for eco-cultural tourism to be fully functional. The main inhibitors to achieving greater success are lack of funds and lack of skilled practitioners to guide the integration of the processes."
One of the concerns around inadequately managed and ill-informed efforts to take cultural tourism off the beaten track, out on safari into economically-deprived native and remote areas, might revolve around fears of exploitative and patronising poverty-tourism, or 'poorism'. Whilst there is call for some caution in this regard, there is greater need simply for standards and guidance, policy and strategy, as Lombard, concludes:
"There is a risk, but communities generally welcome guidance, and are sometimes surprisingly savvy when they sense exploitation. Guidelines for informing and educating host communities about the risks and preventative steps should become standard practice where eco-tourism and cultural tourism meet. The policy lead must of necessity come from government (after broad consultation). However, focused and funded NGOs are often more successful in implementing these strategies."
Communication is key
One philosophical and intellectual trait increasingly common amongst commentators, creatives and consultants right across the spectrum of cultural tourism is a resistance to 'classist' interpretations and attitudes. Linguistic connotations and traditional values associated with the word 'culture' itself can colour perceptions and give rise to outmoded messages. Preconceptions about parts of the tourism trade prove unhelpful, too. Mainstream travel and hospitality are unfortunately known for having long-standing service-sector issues with use (and abuse) of low-waged and migrant workforces. Prejudice comes into play in equal regard and both sectors are in many minds due an image makeover. Communication is key to embedding collaboration.
Communication is also the key to envisioning the convergent future paths trending for culture and tourism, in the sense of social and mobile technology. Whether employing exotic filters in Instagram to moody silhouettes of architectural landmarks, or snapping sun-drenched and smiley-faced festival celebrations with Facebook friends, we are many of us in the market for making and sharing visual memories of our experiences as a cultural tourist. We may be posting online, rather than in the mailbox, but we are still sending postcards home from Planet Culture.
Artworks Journal can be found on ArtStack, Behance, Twitter and Facebook.
The full Artworks Journal article, complete with images and stats, can be viewed here: Drawing the Crowds.
Author: Jim McClelland