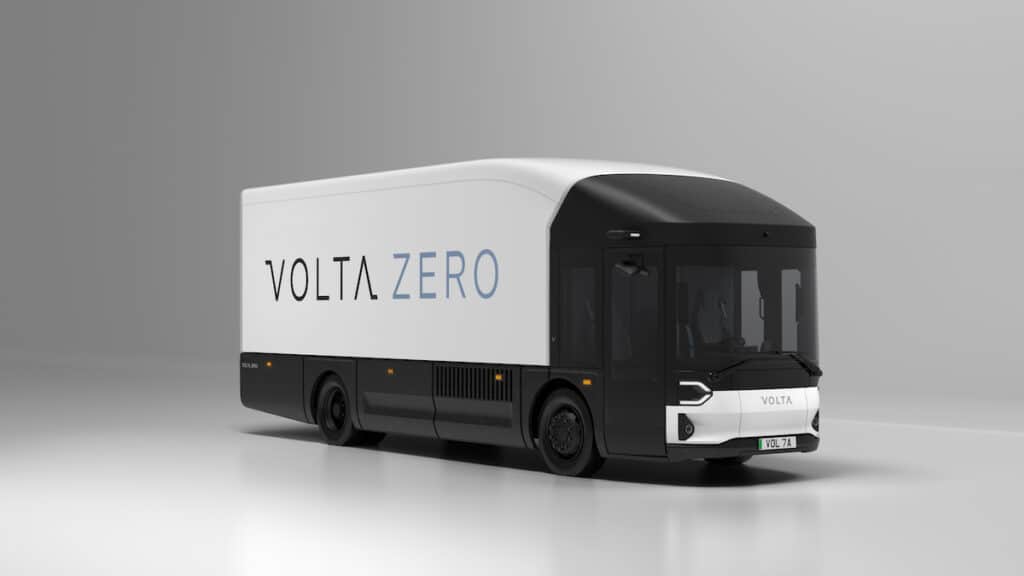 A leading and disruptive commercial vehicle manufacturer has started production of a road-going 'Design Verification' (DV) prototype for the world's first purpose-built full-electric 16-tonne truck for inner-city logistics. Designed by Volta Trucks from the ground up with an operating pure-electric range of 150-200 kms (95–125 miles), the Volta Zero will eliminate an estimated 1.2M tonnes of CO2 by 2025, reducing the environmental impact of freight deliveries in urban centres.
A total of 25 vehicles will be manufactured at the firm's bespoke facility in Coventry, UK. Once completed in January, the fleet will embark on a rigorous testing regime. This will involve Volta Trucks engineers replicating a wide range of customer usage and delivery cycles, as well as taking the Volta Zero to the extremes of cold weather environments in the Arctic, hot weathers in equatorial conditions, and crash testing, all to validate the safety, durability, and reliability of the vehicle.
The results of the comprehensive DV testing programme will be fed into the final prototype stage, 'Production Verification' (PV). The PV prototype vehicles will be built at the company's new manufacturing plant in Steyr, Austria, in mid-2022. Many of these production-specification prototypes will be lent to selected customers for extended periods to be tested in their real-world logistics conditions, undertaking millions of delivery kilometres, alongside Volta Trucks' own engineers.
Describing the full development and production programme, Ian Collins, Chief Product Officer of Volta Trucks, said: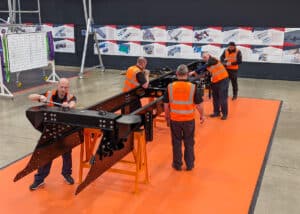 "In August, the first Volta Zero rolling chassis started testing, and we've already extracted huge amounts of data from that vehicle. We have integrated that feedback into the Design Verification prototypes that are starting production.
"We now move into a rapid test–learn–iterate–develop phase. This is going to be far more condensed and intensive than a normal vehicle testing programme, given our ambitious timeline to start series production in a year's time, that is driven by customers' needs for zero-emission trucks.
"This will take us to some of the hottest, coldest and most extreme conditions in the world, all to ensure that the production specification vehicles that roll off the production line by the end of 2022 deliver the highest possible quality standards and exceed our customers' expectations."
Central driving position for city-centre safety
Safety, especially in urban driving environments, is also a priority for Volta Trucks. The Volta Zero was designed for electric from the outset, which facilitates a step-change in vehicle, driver and pedestrian safety. Therefore, thanks to the removal of the internal combustion engine, the operator of a Volta Zero sits in a central driving position, with a much lower seat height than a conventional truck. This combination, plus a glass house-style cab design, gives the driver a wide 220-degrees of visibility, minimising dangerous blind spots.
Volta Trucks is a scale-up full-electric commercial vehicle manufacturer and services company. With a Head Office in Stockholm, Sweden, its engineering is led from the UK, plus there is a further manufacturing facility forthcoming in Steyr, Austria. The company also has sales teams across France, Spain, Italy, Germany, and the UK.
Volta Trucks is partnering with a number of global leaders in the supply chain for the development and production of the Volta Zero. The prototype Volta Zero was launched in September 2020, with the first vehicles expected to be operating with customers in mid-2022.
---
Further Reading:
---
---
>>> Do you have sustainability news to broadcast and share? If you would like to see it featured here on SustMeme, please use these Contact details to get in touch and send us your Press Release for editorial consideration. Thanks.
---