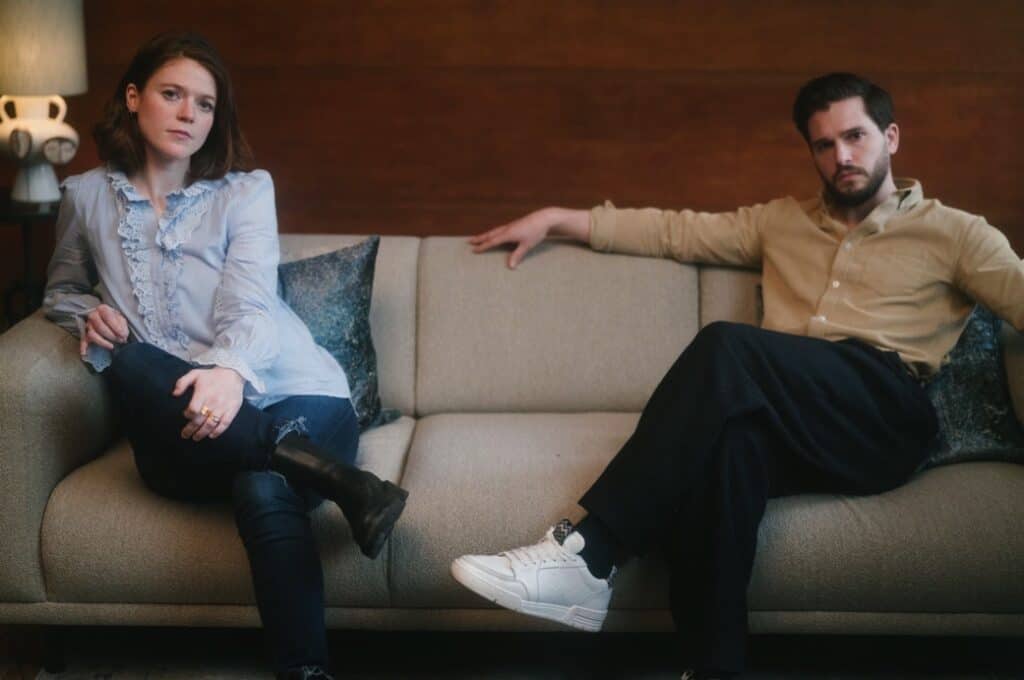 Sometimes, the only solution to the problem of a toxic hidden relationship is for it to end — as with the secret love affair being conducted between high street banks and fossil fuel giants behind the public's back.
This serious campaign message is captured by a humorous new short film, shot in the form of a mock couples' therapy session. The witty creative brings two world-famous stars from a hit TV series back together to help expose the issue of dirty oil money.
Serious message stars in humorous short film
Make My Money Matter – a campaign founded by filmmaker and activist Richard Curtis – has launched the new film starring Kit Harington and Rose Leslie of Game of Thrones fame. The film draws attention to the dangerous relationship between banks and fossil fuel companies as they continue to drive climate change.
Shot in the style of a tongue-in-cheek couples' therapy session, The Hidden Relationship short sees Kit and Rose depict how banks are financing major oil and gas companies which ignore climate science and continue to expand fossil fuels. The two stars from the hugely successful Games of Thrones TV series reignite their onscreen romance to highlight this toxic hidden relationship.
Billions pumped into oil and gas, year after year
Targeting the 'Big Five' UK high street banks, the film also follows the latest report into fossil fuel finance from Banking on Climate Chaos, which shows that HSBC, Barclays, Santander, NatWest and Lloyds collectively funnelled $37.3bn into the top 100 oil and gas expanders in 2022 alone.
In fact, since the Paris Climate Agreement came into force in 2016, the UK Big Five have pumped a whopping $419bn into the fossil fuel industry, with $141bn going towards the top 100 fossil fuel expanders globally.
This makes the UK one of the top six countries dominating fossil fuel finance globally.
Barclays and HSBC lead the UK high street on financing the fossil fuel industry – having provided $27.7bn to the sector last year, including $3.7bn to the biggest fossil fuel expanders.
In 2022, Santander topped the list of financiers of Amazon oil and gas extraction – having provided $169M to top companies extracting fossil fuels from this critically important environmental region.
All this investment into fossil fuels continues despite guidance from the International Energy Agency (IEA) that, to prevent catastrophic global warming, there should be no more development of oil and gas projects.
Poor consumer awareness part of the problem
Depicting the relationship between banks and dirty energy as 'hidden', the film also helps to highlight the problem of poor consumer awareness that is so common across countries such as the UK.
Make My Money Matter is aiming to bring these issues front and centre for the public, the majority of whom (65%) have no idea their bank may be financing fossil fuel companiesdeveloping new oil and gas projects.
Research conducted by Make My Money Matter revealed that the majority of customers (70%) think banks have a responsibly to tackle climate change – yet only 12% believe their bank is doing enough.
Bank account holders are also increasingly prepared to vote with their wallets – with almost half (47%) saying they would switch if they found that their bank does finance new oil, gas and coal projects.
In response, Make My Money Matter calls on the Big Five high street banks to stop financing fossil fuel expansion – and invites the public to join in the campaign pressuring them to stop.
Thousands sign open letter to Big Five CEOs
The film follows the campaign's open letter to the CEOs of the Big Five high streets banks signed by an eclectic mix of public figures – from Stephen Fry and Emma Thompson to Christiana Figueres and Caroline Lucas – which helped rally the British public against the harmful practice of expansion finance.
Penned in January this year, the Don't Bank On It letter has already amassed over 8,000 signatures.
Make My Money Matter invites the public to join them in writing directly to the Big Five banks in just a few clicks, growing the movement to make money matter across the UK.
Make My Money Matter calls on the Big Five UK high street banks to take the following steps: 
Stop directly financing new fossil fuel expansion activity.  
Put existing clients on notice that they must stop their expansion plans or face financing consequences. 
End relationships with those clients who do not stop fossil fuel expansion. 
Make My Money Matter also calls on: 
UK pension schemes to commit to robust net zero and report regularly on their progress in alignment with limiting global warming to below 1.5C.  
UK pension schemes to commit to tackle deforestation.  
Individuals to ask their providers and employers to make sure that their money is in line with their values and not causing harm to people and planet.    
UK Government to make net zero mandatory for all pension schemes.
Time to end this toxic hidden relationship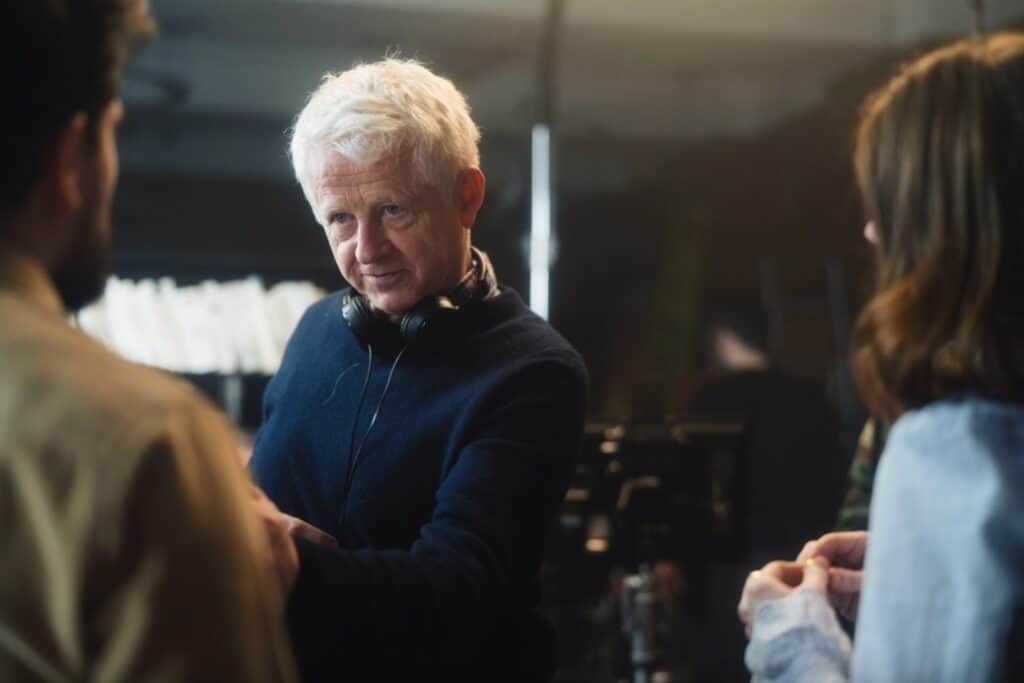 Make My Money Matter is a people-powered campaign founded by acclaimed filmmaker and activist Richard Curtis. The campaign group aims to give savers more voice and choice over their money so that their pension, investments, and bank align with their values and work to build a better world.
Speaking about the motivation behind the release of The Hidden Relationship, Richard Curtis, Filmmaker and Founder of Make My Money Matter says:
"Our largest high-street banks are in a dangerous relationship with the fossil fuel industry — and it's time we all knew about it. In 2022 alone, household names like Barclays and HSBC poured billions into the fossil fuel sector, ignoring clear warnings that new oil and gas fields risk causing catastrophic climate change.
"Such activity is not only bad for people and planet, it also runs against the wishes of millions of UK citizens who want their money tackling the climate crisis, not fuelling the fire.
"That's why we've made this new film – to highlight the toxic relationship between our banks and the fossil fuel industry and help UK bank account holders to make sure their money matters."
It is time for banks to stop being part of the problem and become part of the solution, he adds:
"The climate crisis is worsening, getting more urgent every day, and it's time for banks to use their enormous power to build a better world. To do this HSBC, Barclays, Santander, Lloyds and NatWest must follow the science, listen to their customers, and immediately stop financing fossil fuel expansion."
---
Further Reading:
---
---
Check out the full archive of stories on the SustMeme Climate & Energy Channel, now available to Sponsor.
---