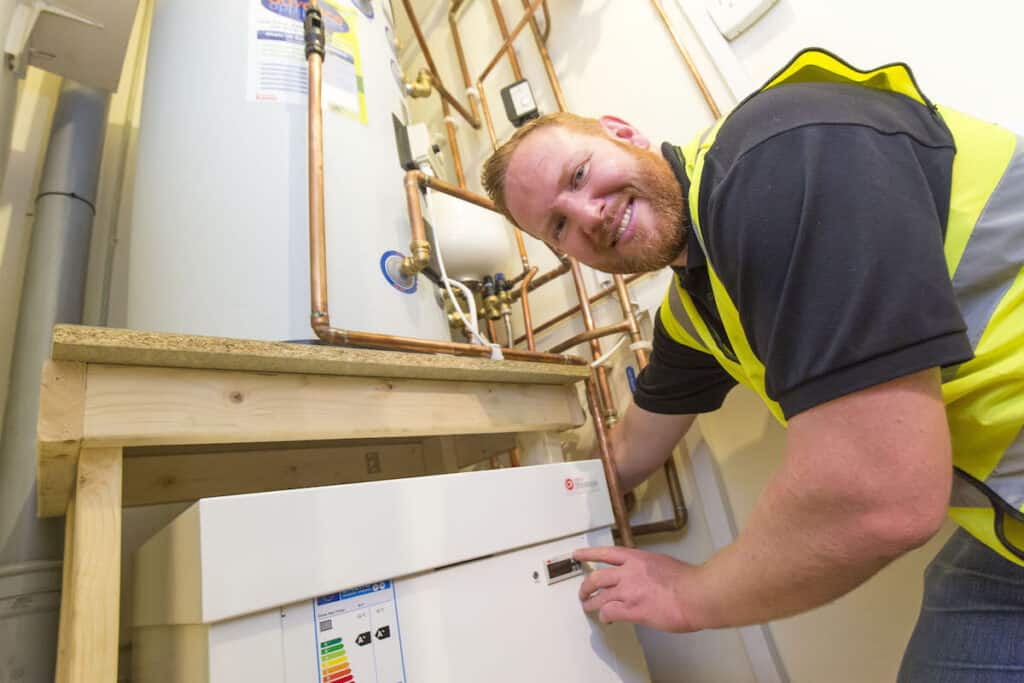 New writing… Used to measure anything and everything to do with the energy transition, heat pumps have become the new metric of success for sustainability in the built environment, argues Jim McClelland in this opinion piece for InstallerSHOW.
Heat pumps are everywhere — not in terms of actual installations, sadly; but with respect to mentions in the media and buzzwords bandied about in public discourse.
They have become a kind of shorthand for the green ambitions of the current Government.
As such, the rate of heat pump installations is now a key metric of the energy transition.
In the residential market, they have become the measure of success (or failure), by which the sustainability of the building services sector and performance of installers will be judged.
So, how are we doing?
Off the pace, but speeding up
Well, it is now more than 2 years (and as many Prime Ministers) since the UK Government first outlined its 10 Point Plan for a Green Industrial Revolution on the journey towards Net Zero by 2050.
Point 7 in the Plan set a target to install 600,000 heat pumps every year by 2028.
That number remains problematic. The heat pump graph is going up, just not far and fast enough.
Nevertheless, the latest data from the Microgeneration Certification Scheme (MCS) is encouraging, as is the recent announcement of an £70M being invested in the Kensa Group by Octopus Energy, with Legal and General Capital.
So, to read more about the true prospects for the heat-pump market — including such positives as a major innovation programme funded by the UK Government, plus negatives like the anti-green lobby in parts of the mainstream media — simply click the link below to view the article in full, free on InstallerSHOW:
Sustainability will be measured in heat pumps.
---
The InstallerSHOW is the UK's largest event for heat, water, air and energy professionals. For 2023, it is being held at the NEC, in Birmingham, from 27-29 June. As a regular host for its sister-brand elemental, Jim McClelland of SustMeme will Chair a number of debate panels and content sessions there, across the course of the three days — why not come and say hello?!
---
---
SUSTMEME: Get the Susty Story Straight!