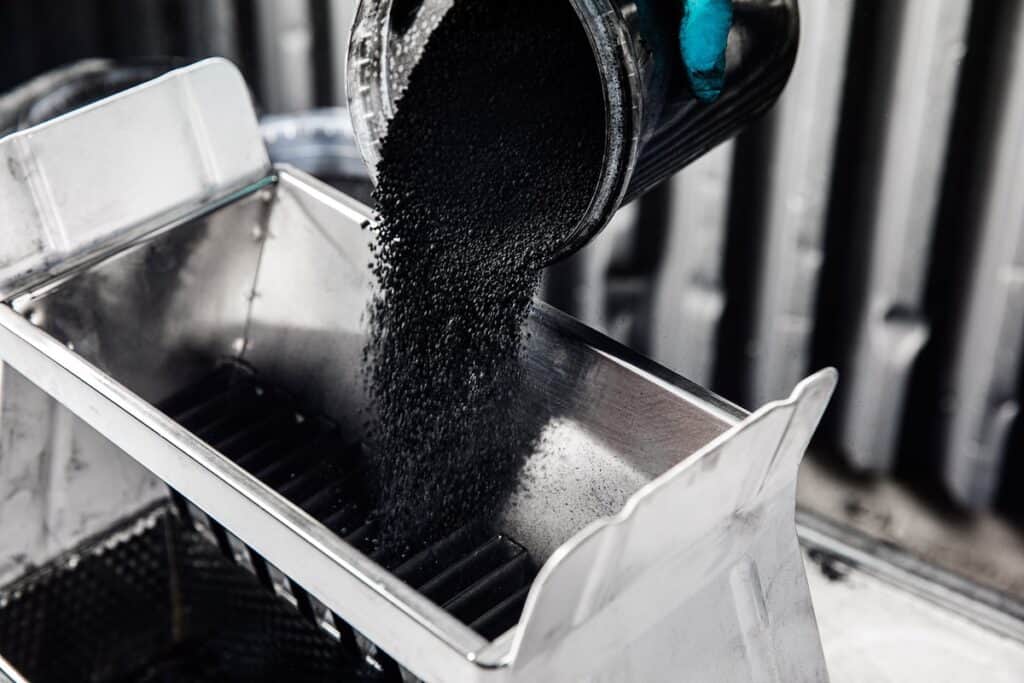 Circular innovation utilising recovered materials has unleashed the potential to dramatically reduce the emissions impact of the production of one of the top 50 industrial chemicals in the world, carbon black.
This new type of recovered carbon black has been developed to meet demand from the tyre and rubber industry by Swedish cleantech innovator Scandinavian Enviro Systems (commonly known as Enviro).
Emissions reduction certified up to 93%
Produced at Enviro's plant for the recycling of end-of-life tyres in Åsensbruk, Sweden, the pioneering new material has acquired properties enhancing its interaction with other chemicals and ingredients during the manufacturing process for the likes of tyres and rubber parts, for example.
Thanks to the enhanced dispersion properties of the new material, numerous end-products can potentially be created to a more consistent and better standard. The subsequent improvement in production and performance of rubber compounds could result in a greater amount of virgin carbon black being replaced, via higher degrees of substitution, in a range of applications.
According to accreditation from the International Sustainability and Carbon Certification (ISCC) obtained by Enviro, the use of the company's recovered carbon black will lead to a reduction in carbon emissions of up to 93% compared with the use of a corresponding amount of virgin material.
What is carbon black?
A useful description of carbon black, its uses and market, is provided by the International Carbon Black Association (ICBA), which is a scientific, non-profit corporation originally founded in 1977:
Carbon Black is virtually pure elemental carbon in the form of colloidal particles that are produced by incomplete combustion or thermal decomposition of gaseous or liquid hydrocarbons under controlled conditions. Its physical appearance is that of a black, finely divided pellet or powder. Its use in tyres, rubber and plastic products, printing inks and coatings is related to properties of specific surface area, particle size and structure, conductivity and colour.
Carbon black is in the top 50 industrial chemicals manufactured worldwide, based on annual tonnage. Current worldwide production is about 18 billion pounds per year (8.1 million tonnes). Approximately 90% is used in rubber applications, 9% as a pigment, and the remaining 1% in hundreds of diverse applications.
Majority-owned by tyre manufacturer Michelin
As a cleantech company working toward a circular economy, Scandinavian Enviro Systems contributes to enhanced environmental and economic sustainability using a patented technology for the recovery of valuable raw materials from scrapped and end-of-life products, including tyres.
Founded in 2001 Enviro has its head office in Gothenburg, Sweden. The business is listed on the Nasdaq First North Growth Market, with its largest shareholder being the French tyre manufacturer Michelin.
---
Further Reading:
---
---
Check out the full archive of stories on the SustMeme Circular Economy Channel, Sponsored by Dow.
---