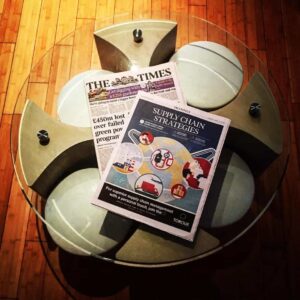 New writing… Pleased to say I have had another piece published in The Times newspaper today, as part of a special report on Supply Chain Strategies by Raconteur. It looks at the reasons why, despite numerous and worthy initiatives, keeping track of ethical standards in fashion supply chains is still such a challenge:
• 'Slow progress in fast fashion'.
There is also a case study (please scroll down): 'Plight of supply chain refugees'.
The full 16-page Supply Chain Strategies report is available to view/download here.