New writing… Pleased to say I have had a further trio of pieces published in The Sunday Times newspaper this week, as part of a special Raconteur report on Project Management.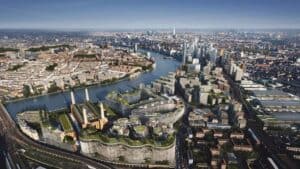 The first is a story of simple truths applied at scale and looks at how collaboration  is critical to the success of a multi-stakeholder regeneration scheme such as Nine Elms. This mega-project on London's South Bank is transforming a wasteland of vacant industrial sheds, derelict warehouses and a long-defunct power station, into the home of Apple in the UK, the new US embassy and a 'mini-Manhattan' of des-res skyscrapers:
• 'Nine Elms: how to deliver a mega-project'.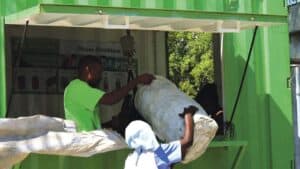 My second piece explores the innovative feat of social entrepreneurship that is The Plastic Bank, tackling environmental pollution caused by ocean plastic and simultaneously helping alleviate poverty in some of the most disadvantaged parts of the world. As the name suggests the 'bank' is leveraging the benefits of blockchain digital currency to turn plastic waste into profit for people in need, not through charity, but opportunity:
• 'Fighting poverty with plastic'.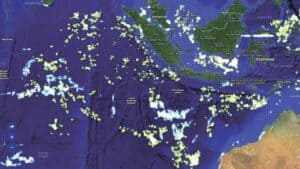 The third article also investigates issues at sea, but this time looking at the illegal trawler operations exacerbating the problem of overfishing. Launched by none other than Hollywood star and committed eco-activist Leo DiCaprio, Global Fishing Watch uses the Google digital platform to map incidences of criminal activity. It also enlists the power of the people to help crowdsource data – we are now eco-crime-fighting citizen gamekeepers:
• 'All eyes on the sea to net illegal trawler activity'.
The full 16-page Project Management report is available to view/download here.