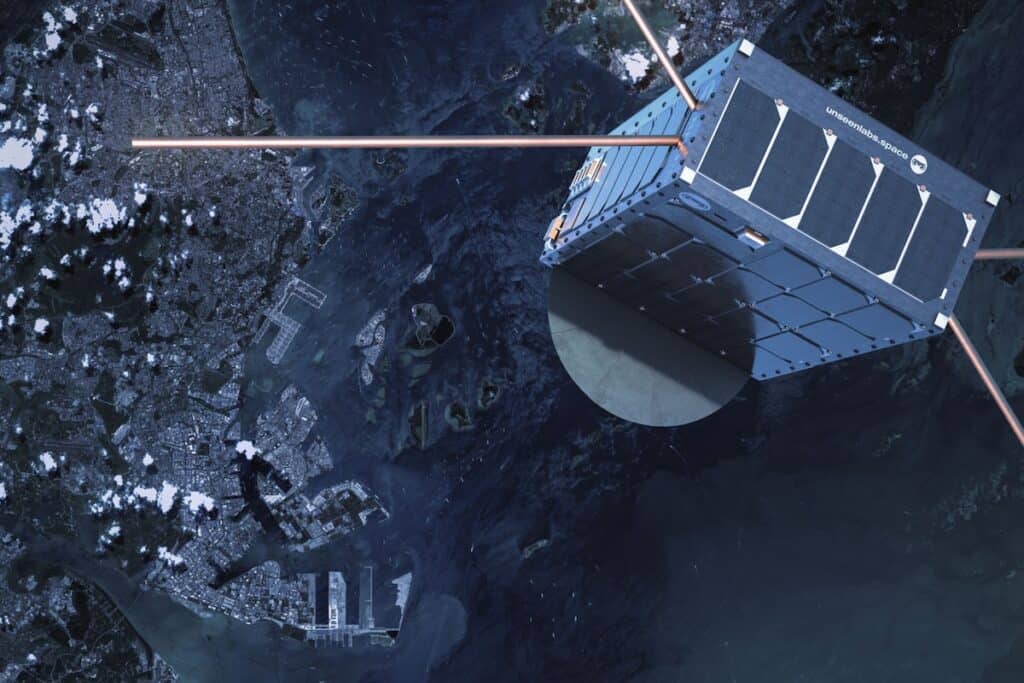 Designed to combat illegal activity by so-called 'dark ships', two new space satellites are set for lift-off from a base in California, launched by a world leader in data dedicated to maritime vessel geolocation.
Dark ships are vessels that switch off their cooperative beacons to become invisible — often to engage in various infringements at sea, such as illegal fishing, illicit trafficking, or reckless oil discharges.
In response, French geolocation pioneer Unseenlabs is in the process of deploying a constellation of satellites equipped with technology capable of detecting electromagnetic waves from space.
The company uses radio frequency (RF) data to detect activities in the open sea — and its surveillance specialty is tracking non-cooperative vessels, or dark ships.
Passive emissions give away geolocation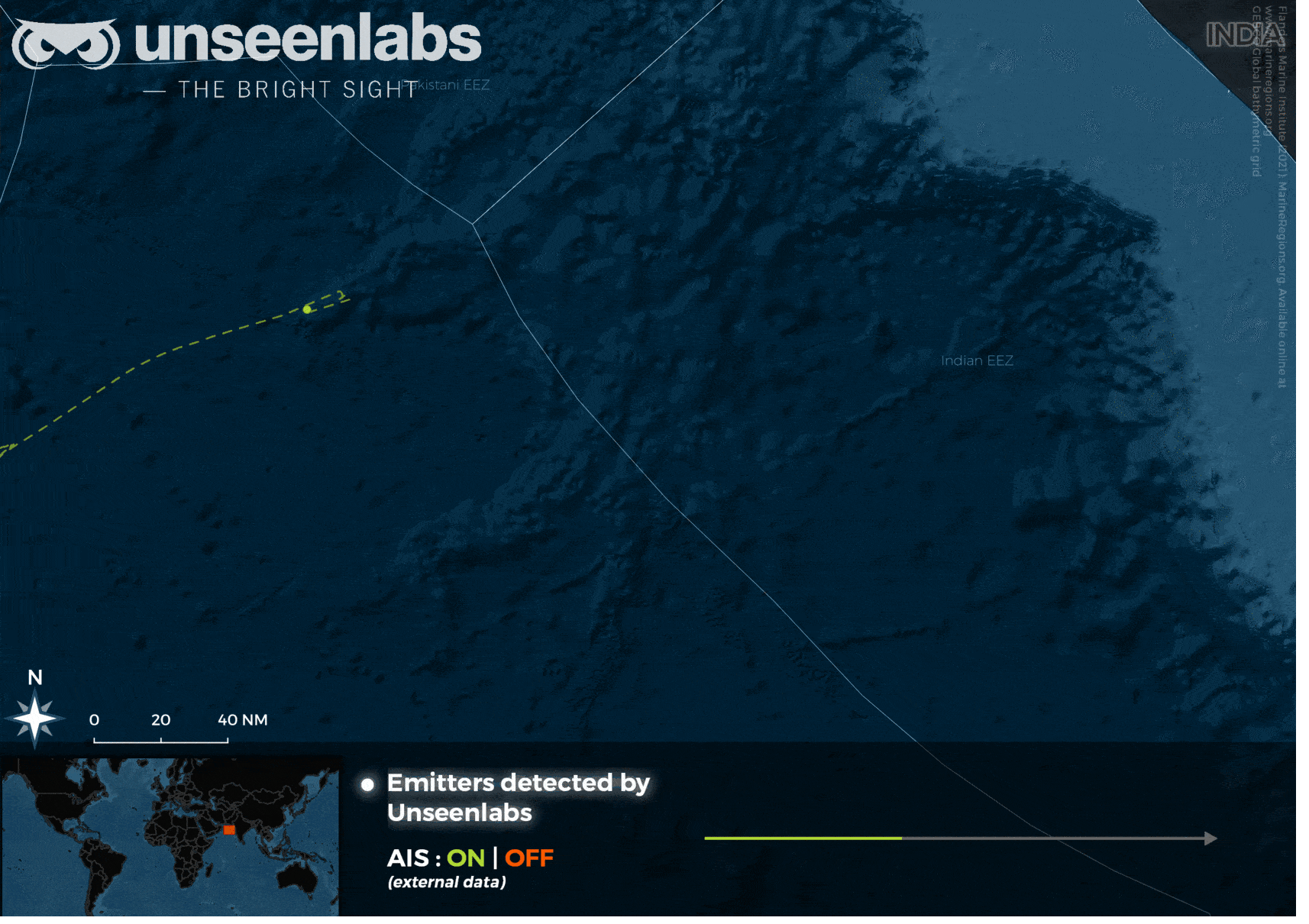 The two new satellites are slated to lift off no earlier than November 2023 from Vandenberg Space Force Base in California on SpaceX's Falcon 9 via Exolaunch for the Transporter-9 Mission.
Known as BRO-10 and BRO-11, they will form the 10th and 11th satellites of the Unseenlabs constellation dedicated to the geolocation of dark ships.
The Unseenlabs technology is able to detect dark ships by concentrating on the passive emissions they produce. As long as there is some form of electronic system on board, the satellite can detect the presence of the ship and pinpoint its location on a map.
This data is then provided to partners, including governments, insurers, carriers and NGOs.
Safeguarding marine environments from space
As the global maritime landscape experiences a surge in ship activities, the necessity for a technology that extends reliable, large-scale monitoring is paramount.
By providing unparalleled RF data, Unseenlabs offers detailed vessel characterisation and precise geolocation, finding application across a multitude of sectors worldwide.
The addition of BRO-10 and BRO-11 to the existing satellite fleet signifies not merely an enlargement of operational scope, but also an enhanced ability to monitor and characterise vessels globally.
This underscores a tangible commitment on the part of Unseenlabs to safeguarding marine assets and environments against illicit activities and threats.
The growth in surveillance capabilities of the company's space-hardware constellation is indicative of an ongoing trend for reinventing Maritime Domain Awareness (MDA) through advanced technology.
Any vessel, at any time, in any weather, anywhere
Established in 2015, Unseenlabs operates in the space sector with a pioneering focus on maritime surveillance. Its unique technology allows the geolocation and characterisation of any vessel at sea, at any time of the day or night, anywhere on the globe, and in any weather conditions.
Currently, the company employs a team of 70 and should pass the milestone of 100 staff members within the coming year. Having relocated to new headquarters in May, the firm's robust growth and strategic expansion looks set to solidify its position as a global leader in maritime surveillance solutions.
The launch of the two new satellites will form an important next chapter in the ongoing company story, concludes Jonathan Galic, CTO and Co-founder of Unseenlabs:
"The deployment of BRO-10 and BRO-11 symbolises a vital juncture in our commitment to offering technological solutions in maritime surveillance. Our unparalleled technology and dedicated team form the bedrock upon which our clients derive actionable insights, safeguarding their maritime assets, and the larger marine environment."
---
NEWSFLASH UPDATE: The launch by Unseenlabs of its two new satellites, BRO-10 and BRO-11, took place successfully on 11 November, as part of the SpaceX Transporter-9 mission via Exolaunch, aboard Falcon 9 from Vandenberg Space Force Base, in California.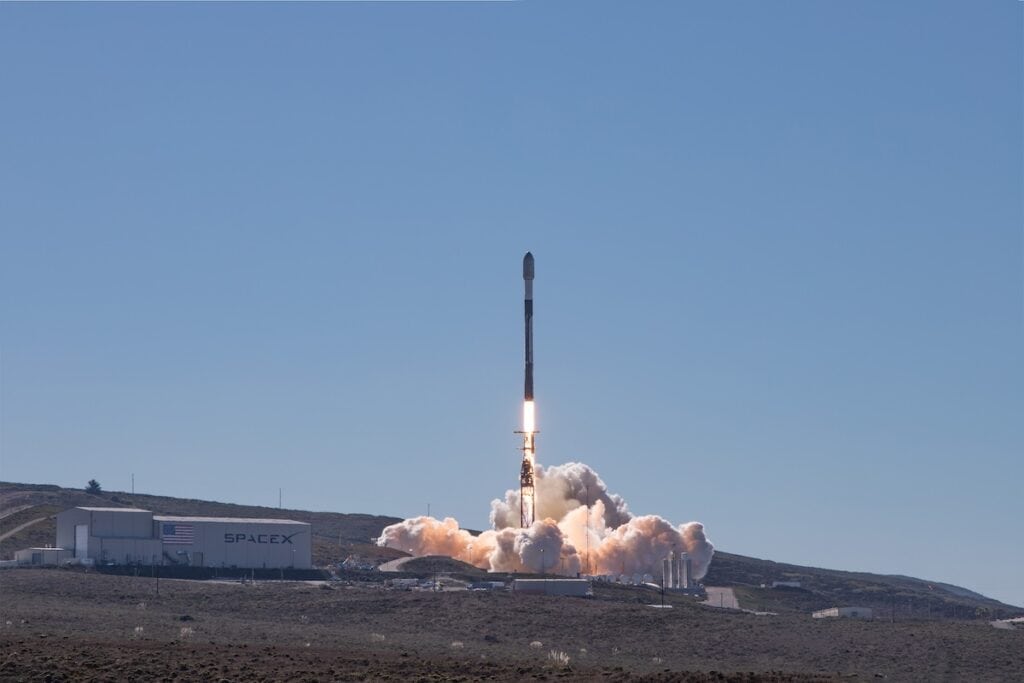 ---
Further Reading:
---
---