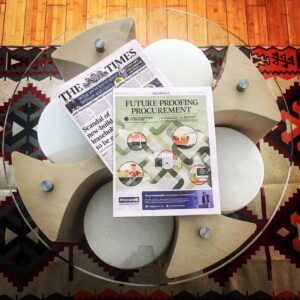 New writing... Pleased to say I have another piece published in The Times newspaper today, as part of a special report on Future-Proofing Procurement, by Raconteur. It looks at how the business supply chain is increasingly viewed as a value chain, with shared value being as much environmental and social, as it is economic:
• '5 ways to share supply chain value with people and the planet'.
The full 16-page  report is available to view/download here.