New writing… Pleased to say I have had another article published in The Times newspaper, as part of a special Raconteur report looking into Supply Chain Resilience and sustainability in a post-pandemic world.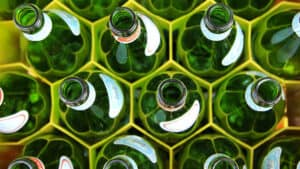 The article explores the opportunies that may prove forthcoming as a result of the 'Big Reset' so brutally imposed upon supply chains, business and society as a whole, in the wake of COVID-19. To be clear, we are not talking about catering for the frenzy of desperate consumers panic-buying toilet rolls and trekking shop-to-shop in search of flour for sourdough. This represents a real chance for sustainability.
Might the coronavirus pandemic ultimately provide the perfect scenario to start again and ensure sustainability is engrained at every stage in the process of successful supply to meet changing demand, with resilience, both now and for the future?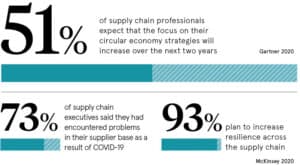 From the transformative power of digitisation, to the strategic dilemmas facing management, the piece examines the prospects for a sustainable reboot and the problems to be tackled in supply chains. It addresses the assertion that merely pursuing ever-more efficiency is not going to be sufficient to deliver on the promise of sustainability, literally, from farm to fork, or warehouse to workplace.
Featured in a special report targeted at the C-Suite, the article carries insights and comment from a range of market perspectives and leading contributors with expertise in supply chain resilience, drawn from across the sustainable business community.
To read the feature article in full, please click the following link:
• 'Could COVID breathe new life into supply chains?'
The full 20-page Supply Chain Resilience report is available to view/download here.
---
---
SUSTMEME: Get the Susty Story Straight!