New writing... Pleased to say I have had another article published in The Times newspaper, as part of a special Raconteur report on the Future of Procurement.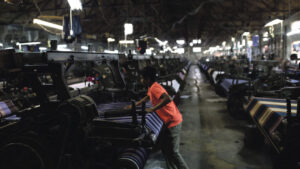 The piece explores how  workers are often the victims when there are gaps between legal and ethical procurement. Figures from the International Labour Organization (ILO), released most recently in 2017, revealed that more than 40 million people worldwide were in modern slavery in 2016, including around 25 million in forced labour. Of those in forced labour, some 16 million were being exploited in the private sector. Furthermore, there were more than 152 million estimated victims of child labour, almost half of whom were aged between 5 and 11.

The heat is on, however. Businesses nowadays have a lot to lose if they neglect their responsibilities and the lines between profit and social conscience are no longer so easily defined. Brands are playing with fire when it comes to ethical procurement and those that muddy transparency, frustrate traceability and neglect communications get burned.
To read the article in full, complete with expert insights, comment and analysis, please click here:
• 'Human rights falter in grey areas of procurement policy'.
The full 16-page Future of Procurement report is available to view/download here.
---
---
SUSTMEME: Get the Susty Story Straight!