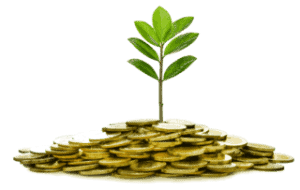 A new £5M investment fund dedicated to sustainability, environmental initiatives and carbon sequestration has been launched by Ground Control, the UK's leading supplier of award-winning landscaping and maintenance services.
Financed by 5% of Ground Control's annual profits, the Evergreen Fund will specialise in providing seed and growth capital to early-stage companies and social enterprises that are focused on delivering measurable, beneficial and sustainable environmental impact.
Over the next five years, the new impact venture fund will:
Invest £5M in early-stage environmental ventures;
Become a perpetual investment facility with profits reinvested; plus
Dedicate £100,000 annually to finance the planting of one million new native trees to create protected areas of biodiversity.
Creation of the Evergreen Fund represents a milestone moment for the firm, said Ground Control co-founder Kim Morrish:
"The launch of the fund is a natural extension of our belief that business can and should be a force for good when it comes to environmental responsibility, especially during  such a critical period for conservation and climate change."
A number of specific investment criteria have been set for the new Fund:
The Evergreen Fund will invest in entrepreneurs who have a clear vision of how to effect positive environmental change, combined with the experience, hard work and commitment to deliver;
Applicants must be able to display their positive, measurable and sustainable contribution; have a proven, sustainable business and revenue model; plus demonstrate a competitive marketplace advantage and an opportunity or vision to scale;
The fund will directly invest in Seed, Series A and higher, but will avoid pre-seed or investments in fee-bearing funds;
Investments will range in size from £10,000 to £500,000.
In particular, ventures must contribute to at least one of the following measures of 'positive environmental change':
Reducing greenhouse gas emissions;
Increasing natural resource efficiency;
Protecting the natural environment;
Protecting biodiversity;
Promoting environmental sustainability.
Going forward, launching the Fund will also open up new opportunities for Ground Control, adds co-founder Simon Morrish:
"From the very start, a passion for nature and commitment to sustainability has been central to what Ground Control does every day. Whether it's moving to a fully electric fleet of vehicles or leading major tree-planting schemes, we are dedicated to finding new and innovative ways to protect our environment. With this financial investment, we are now in a position to catalyse and amplify sustainability and carbon sequestration initiatives."
Ground Control is one of the UK's largest suppliers of award-winning maintenance services. It services over 50,000 private- and public-sector sites, with a client list that includes three of the country's four biggest supermarkets. The firm directly employs 1,000 people and supplies work to over 5,000 contractors.
---
Further Reading:
---
---
>>> Do you have sustainability news to broadcast and share? If you would like to see it featured here on SustMeme, please use these Contact details to get in touch and send us your Press Release for editorial consideration. Thanks.
---