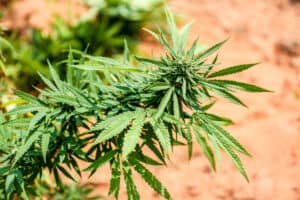 In what might prove a pivotal moment for industrial hemp trade worldwide, the National Industrial Hemp Council (NIHC) has officially been awarded Market Access Program (MAP) funding through the Foreign Agricultural Service (FAS) of the United States Department of Agriculture (USDA).
This breakthrough funding award represents a first for hemp in the US, as the government looks to play a major role in the meteoric rise of a global market growing at over 19% per annum and forecast to be worth $89bn by 2025.
Initial international development efforts will focus on Europe and Asia, with the primary countries for growth being Germany, Italy, the Netherlands, Spain and the UK, China, Japan and South Korea
The MAP funding will support NIHC work to establish a common regulatory framework for hemp in key markets, so facilitating export development. NIHC has identified three key areas of market opportunity: trade facilitation; standards development and harmonisation; plus, industry-wide transparency and communication.
Government-backed investment of this magnitude can effectively prove a launchpad for growth in the industrial hemp sector, suggests NIHC President, Patrick Atagi, a former senior executive at the USDA: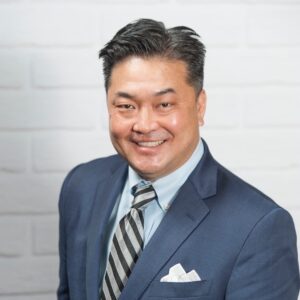 "Confirmation of funding is significant. It recognises, for the first time, the real economic and environmental benefits of hemp. And it says that this is a market that is here to stay. 
"Now we need to bring parties in key markets to the table.  We must establish common standards and regulatory frameworks, for both the production and certification of products and tools, that are critical to growing international trade and realising the industry's true potential."
As well as supporting businesses entering and operating in the sector, the Council will also look to increase consumer awareness of the environmental benefits of industrial hemp and its many applications — from fuel and food, to cloth and construction. The funding therefore represents a win-win for all parties involved, concludes Atagi:
"This is welcome news for farming communities, manufacturers, brands and consumers alike, all of whom are looking to reduce their environmental footprint. And it means that those seeking to enter or invest in the market can do so with real confidence."
Driving force behind global growth
Founded in 2019 as the global advocate for US industrial hemp, the National Industrial hemp Council (NIHC) is the driving force behind its market development.
When the Council began, the estimated size of the global industrial hemp and products market was $11.1bn in retail sales. That market is now projected to grow almost ninefold by 2025, reaching $89bn in total value. Textiles, food, industrial usage and hemp-derived cannabidiol (CBD) look set to be the key drivers of growth.
The organisation's goal is to establish a set of standards for the production and certification of hemp, plus associated products, that are adopted globally and subsequently harmonise the market.
Committed to furthering market development that promotes sustainable long-term growth and profitability, NIHC supports both downstream and supply-chain aspects of industrial hemp, as well as aiding new entrants.
Beneficiaries might range from farmers and processors — including, but not limited to fertiliser companies, financial institutions, law firms, testing companies and transportation firms — through to brands and retailers.
In addition, NIHC aims to educate end-users and consumers on industrial hemp and its applications.
Agriculture, trade and market access
The United States Department of Agriculture (USDA) Foreign Agricultural Service (FAS) operates the Agricultural Trade Promotion and Facilitation Program (ATPFP). This initiative provides cost-sharing to industries, helping them level the playing field against trade-related barriers that impact their access to markets overseas. Included in ATPFP is the Market Access Program (MAP). The NIHC is the first and only hemp association to be awarded funding through MAP.
---
Further Reading:
---
---
>>> Do you have sustainability news to broadcast and share? If you would like to see it featured here on SustMeme, please use these Contact details to get in touch and send us your Press Release for editorial consideration. Thanks.
---