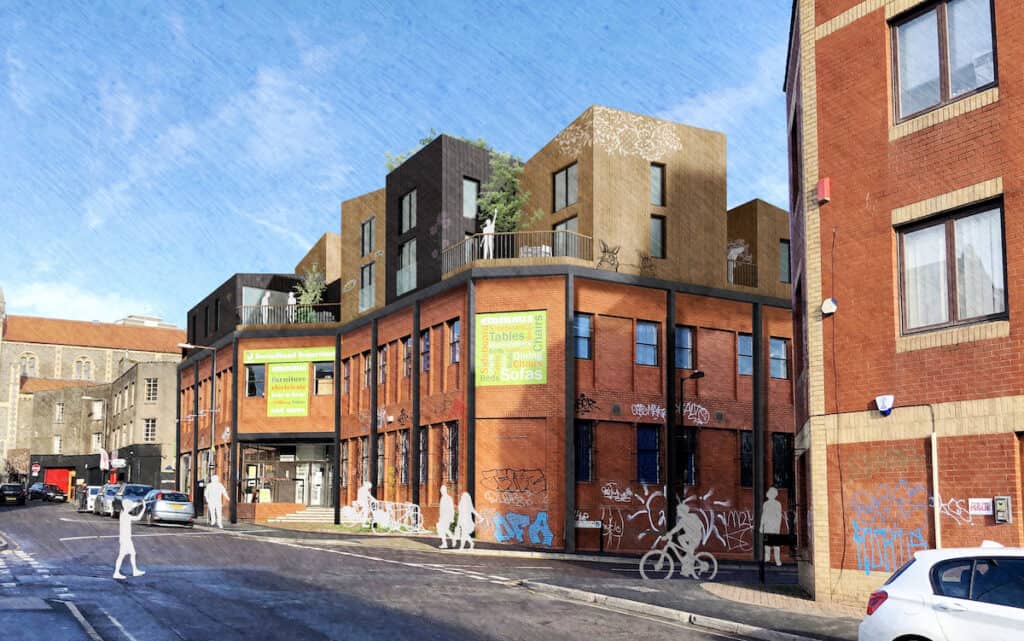 New writing… This deep-dive article, authored by Jim McClelland for the latest issue of Connected Places magazine, explores what the future of 21st-century housing might look like, in the UK. The magazine is published by Connected Places Catapult, the UK accelerator for cities, transport and place leadership.
The fact is, whilst the world we live in is changing fast, the houses we live in are not — most are designed for an environment and a society now past. So, what might a new-build property of tomorrow actually look like?
Well, as the climate gets warmer and the population older, a lot is expected of the home of the future.
It should not only be adaptable and sustainable, but also affordable and deliverable. Plus, as demand outstrips supply, the market is under pressure to up the quantity, with no drop in quality. The heat is on, in every sense.
There is more to the sustainability of future housing, though, than just energy and carbon.
All new housing, developed in alignment with the ecological parameters of the planet, must also meet the needs of the people. When it comes to wealth, health and equity in an ageing society, deciding how, where and for whom new homes get built determines the affordability and availability of housing, with implications for social exclusion.
Alongside people and the planet, the third element of the sustainability equation for future homes is, of course, profit: the business case must work for mainstream housebuilding.
Investment in innovation is crucial for the future — and, as a footnote to the article, details are also provided of the nine UK companies that successfully make up the first cohort of the Catapult's Advanced Construction Accelerator.
So, to read more about the new housing of tomorrow, being planned, designed, engineered and built today, click the link below to check out the article in its entirety, free to access on the Connected Places Catapult website:
The Future of 21st-Century Housing.
---
To read the latest issue of the Connected Places magazine in full, you can also register for free here.
---
---
SUSTMEME: Get the Susty Story Straight!