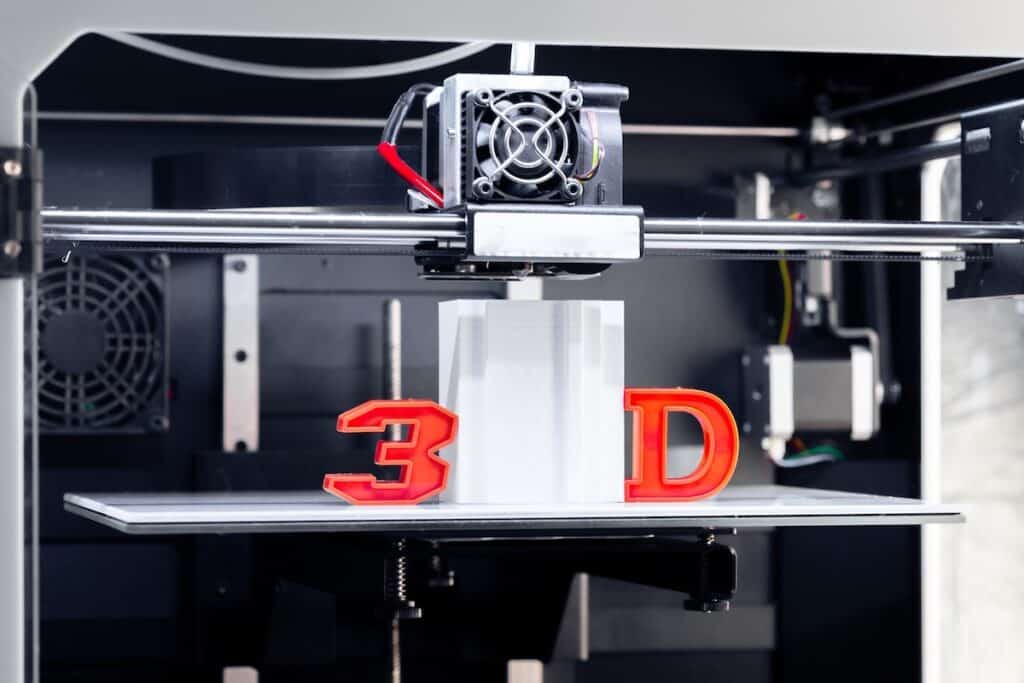 In this SustMeme Guest Post, Luke Smoothy, Director and Founder of Get It Made, asks: As the ground-breaking capabilities of additive manufacturing are beginning to be realised, just how sustainable is 3D printing?
LS: In terms of potential, the surface of additive manufacturing (AM), otherwise known as 3D printing, has only just been scratched — and is set to become a game-changer for the future of global manufacturing. 
Major trends around supply chain and sustainability are fuelling the demand for a global market forecast to grow to almost $50 billion by 2025, with a vast array of potential use cases. A rising number of manufacturers across multiple sectors — from EV and aerospace, to gas and oil, and medical — are realising the waste-saving benefits of this fast-developing technology. This provides a prime opportunity for AM to leverage its core advantages to the full. 
Les weight, less wastage
The design freedom offered by AM or 3D printing enables manufacturers to create more efficient, high-strength, lightweight structures, as the process doesn't depend on any tool or mould. This is particularly crucial given that raw material costs are rising worldwide, making reductions in material consumption increasingly important for product development and production. For most components, extra material with conventional production can be removed at the design stage, making 3D printing more cost efficient over the full lifecycle of the part.
Targeting ESG goals 
As the grim picture of climate change becomes more evident, the waste reduction benefits of 3D printing are also helping to protect the environment. In the global 'race for efficiency', AM is a viable option to help companies transform into more sustainable businesses.
In effect, sustainability is no longer about companies merely ticking a box; stakeholders and consumers are now demanding more. As organisations focus on their sustainability initiatives through the adoption of a robust ESG strategy, manufacturers, brands and other organisations must therefore take a holistic approach when reviewing business and workflow processes, to ensure they deliver end-to-end solutions with lower environmental footprint. 
This is becoming the general consensus, as reflected in the HP Digital Manufacturing Trends Report, where 88% believed it important for governments to create a sustainable ecosystem by incentivising investment in and development of socially and environmentally beneficial digital manufacturing technologies.
The study also found that more than 50% of global digital manufacturing and 3D decision- makers are interested in becoming more acquainted with the technology for its circularity benefits, therefore lowering the number of materials used and generating extra value from production systems.
Multi-sector benefits
Global companies are already seeing the weight-reduction and cost-saving merits of harnessing AM processes, with one use case in the aerospace sector, involving General Electric (GE) and its work on new Catalyst aircraft engines.
 
Taking a design that originally required 855 engine components, GE reduced it down to 12 titanium 3D-printed parts while retaining the same functionality of older models. This not only significantly reduced production costs but also the weight, to cut emissions. Thanks to 3D printing, the improvements helped to cut overall weight by 5% and improve brake-specific fuel consumption by 1%. 
Another example of a sector embracing and utilising AM as a more sustainable solution is the packaging industry, where moulded fibre is being more widely recognised as an eco-friendly and biodegradable option in place of traditional plastic packaging. This helps eliminate the need for harmful material disposal methods.
Of course, this is merely a snapshot of the capabilities of AM as seen in just two of many sectors, but it offers some insight into the potential available at manufacturers' fingertips. 
However, in order for AM to truly stake its claim, more advancements in technologies, materials, and processes are needed. For instance, one key enabler could be the ability to use multiple materials within one system, so as to build complex multi-material shapes at higher precision and productivity.
Collaboration is key
Going forward, collaboration will be key.
For the design of AM systems and processes, this means pooling in-depth manufacturing expertise gleaned from companies and individuals alike that have been involved in large-scale manufacturing for the past few decades.
Working together in this way will undoubtedly help drive more innovation and accelerate the adoption of AM. It will boost the capability of AM solutions and technologies to help solve the overarching challenges, by being faster, more cost effective, and more sustainable as a manufacturing process.
In fact, we should be encouraged by the teamwork already in place, as AM evolves from its primarily R&D phase into more of a prototyping technology.
Exciting as the prospects might be, however, no one solution alone can hope to fully address the big picture on achieving NetZero. Nevertheless, 3D printing will be a key driver for a range of applications which facilitate more efficient and resilient supply chains.
It carries potential to benefit more energy-efficient transportation, as well as production fuelled by sustainable energy. It can also support targets around less waste generation and higher levels of recyclability.
In short, 3D printing has an important role to play, both directly and indirectly, in shaping a sustainable future for manufacturing and production.
---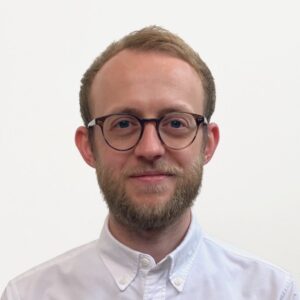 Luke Smoothy established Get It Made in 2011 with just £200, underpinned by his mission to make manufacturing simple. After experiencing first-hand how difficult manufacturing can be, Luke wanted to offer a better solution to designers and engineers everywhere. Today, the London-based company is a multi-million-pound business and an ISO 9001 Accredited manufacturing partner, providing services to companies across the globe. Get It Made is also a member of the carbon-avoidance and reforestation community Ecologi, with a certified Climate Positive Workforce, having funded 160 trees and six projects to date.
Further Reading:
---
You can check out the full archive of past Guest Blog posts here.
Would you like to Guest Blog for SustMeme? For more info, click here.
---
---
SUSTMEME: Get the Susty Story Straight!