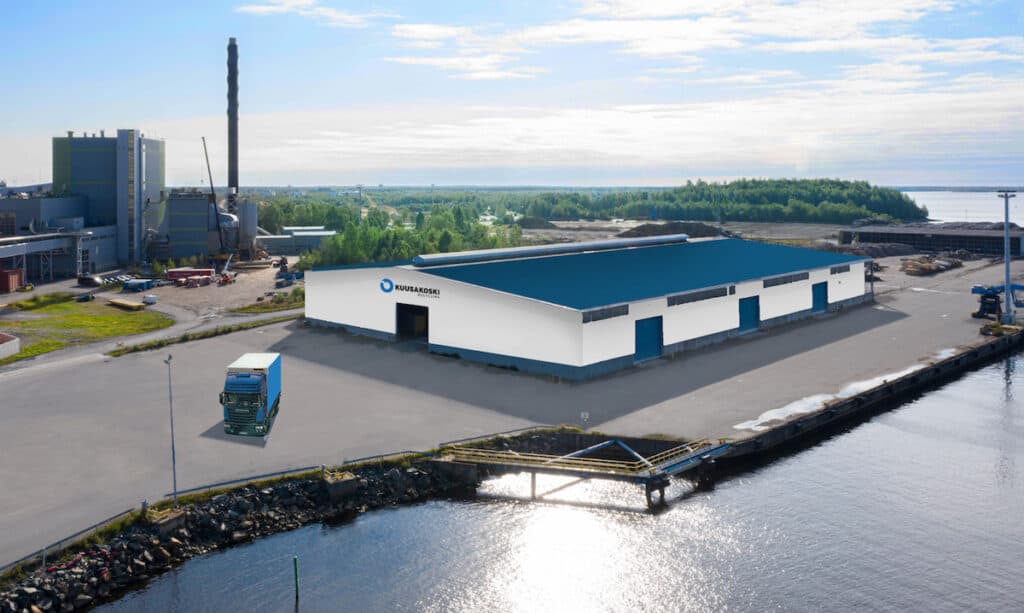 One of the leading recycling services companies in Northern Europe has announced plans to invest €25M in building a steel recycling plant that will operate 100% carbon free. The plant will be located on the waterfront in Veitsiluoto, a well-known industrial site located in the port city of Kemi, on the Northern Gulf of Bothnia, Finland.
The investment by circular economy pioneer Kuusakoski responds to growing demand for recycled metals in Finland and Sweden. It will increase the annual recycling capacity of Kuusakoski by 150,000 tonnes, or 25%.
With the new plant in Veitsiluoto, Kemi, the port connection also effectively links sea freight to rail and road transport, boosting the decarbonisation benefits, says Mikko Kuusilehto, President and CEO of Kuusakoski:
"In Veitsiluoto we are close to our largest end-customers and can offer smart delivery models. We are seeing the steel industry beginning to move towards carbon-free production. Our new plant will bring with it carbon-free processing, which will enable our customers to further reduce their climate impact throughout the value chain."
Industry steels itself for carbon neutrality
For Kuusakoski customers such as Outokumpu, a global leader in sustainable stainless steel, this investment means they will have the opportunity to use even more precise carbon footprint calculations and cleaner recycled steel in their production.
This can help further reduce the carbon footprint of the steel products, adds Juha Erkkilä, Vice President, Group Sustainability, Outokumpu:
"Outokumpu is committed to ambitious climate goals and we already use mainly recycled steel in our production. Kuusakoski's new steel recycling plant is being built in a logistically ideal location from the perspective of our Tornio steel mill. In addition to carbon-free operations and their proximity, the quality of materials and the traceability of the entire supply chain are key to us as a responsible operator."
Greater purity and improved separation
The new plant will produce significantly higher levels of purity in its recycled raw materials and will also offer improved separation capabilities. This is possible thanks to the new technology used in the pre-treatment and analysis of the material.
The total value of the investment is 25M€ of which 2.8M€ will be financed by Business Finland from RRF (Recovery and Resilience Facility) funding. Construction of the plant is due to begin next year, with operation scheduled to commence in 2025, employing approximately 20 people.
Kuusakoski itself has set a target for carbon-free operations by 2035, with the new steel recycling plant part of a multi-year green investment programme. The investment is projected to result in over 150 000 tonnes of avoided CO2 emissions annually, throughout the entire supply chain.
In addition to metal recycling, Kuusakoski also recycles electrical and electronic equipment and manufactures high quality solid recovered fuel made from energy-containing waste that is unsuitable for recycling. First established in 1914, the Kuusakoski Group posted a turnover of €717.6M in 2021 and employed some 1,800 people.
---
Further Reading:
---
---
Check out the full archive of stories on the SustMeme Circular Economy Channel, Sponsored by Dow.
---