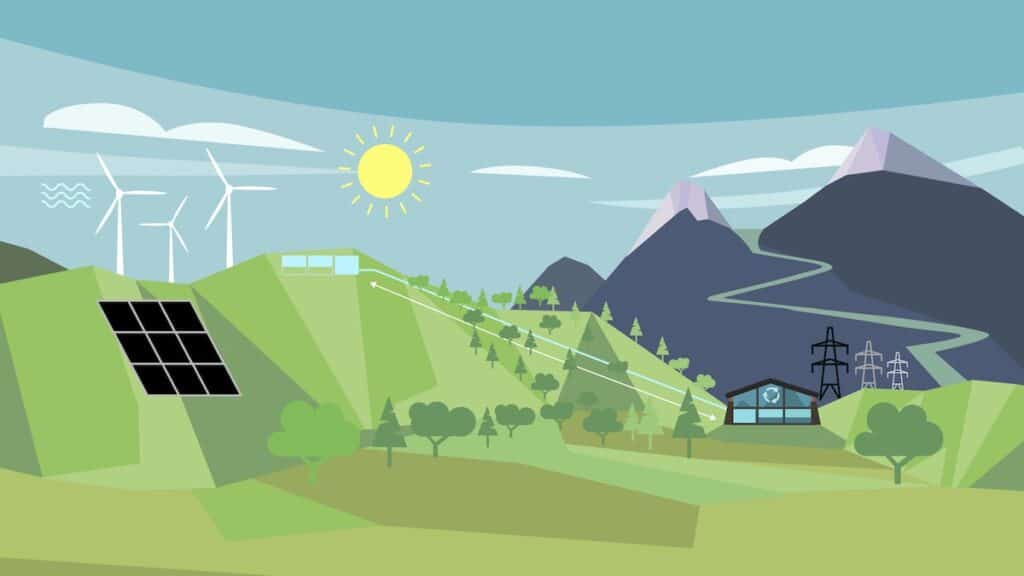 New writing… Pleased to say I have another article published in The Times newspaper, exploring Long Duration Energy Storage for the opening feature in a Raconteur report into the Future of Energy.
Long Duration Energy Storage (LDES) remains one of the best-kept secrets of net zero, but this game-changer is about to emerge from the shadows of its cleantech celebrity co-stars, wind and solar.
Storage that lasts days, weeks, months, even seasons
Energy storage gets attention, but only in a small, short kind of way. Any buzz is just about batteries, mostly in electric vehicles. Nobody talks about LDES — the real one to watch in the new power play.
Short duration energy storage is measured in mere minutes, up to four hours at the most. Medium duration runs through to roughly half a day. Then, LDES covers everything beyond that point.
Defined as lasting in excess of 10 or 12 hours minimum, the energy storage capabilities of LDES can stretch out into whole days, weeks, months, even seasons. LDES works to very different timeframes.
As a consequence, LDES is a hotbed of innovation and investment. According to Bloomberg NEF, growth in energy storage broke records again last year, up 68% on 2021 and forecast to rise 15-fold by 2030.
However, demand is accelerating even faster and further. The global non-profit LDES Council anticipates world electricity grids will need 85-140TWh of LDES by 2040, with a market value between $1.5-4tr.
From air and hydro, to lifted weights and salt caverns
As evidenced by the diversity of projects approved for some of the £69M funding awarded last year under the UK government's Longer Duration Energy Storage Demonstration (LODES) competition, the actual solutions in the pipeline take many, different forms.
Core technologies with genuine prospects at commercial scale include compressed air energy storage (CAES), liquid air energy storage (LAES), thermal energy storage, flow batteries and pumped hydropower; plus power to low-carbon gases, developed in conjunction with production of green hydrogen.
Thinking beyond batteries, some of the more exotic-sounding solutions involve storing and discharging energy via lifting and lowering weights in a vertical underground shaft, also utilising salt caverns, mothballed gas cavities, or even the continental shelf.
So, with expert comment and analysis from energy and property specialists, the feature article explores the opportunities and challenges associated with this game-changer for renewables and the energy transition (available as a full page PDF to view/download): Capacity crowd: who's leading the charge for lasting storage?
The full Future of Energy report June 2023 is also available to view/download in full here.
---
Further Reading:
---
---
SUSTMEME: Get the Susty Story Straight!