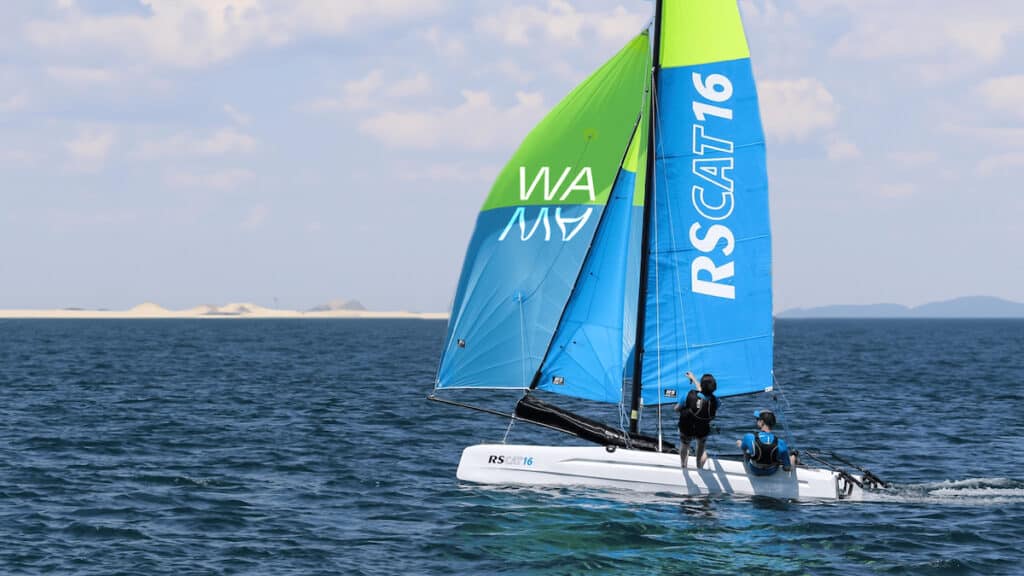 In this SustMeme Guest Post, Dr Maryam Ficociello, Group Chief Governance Officer at Red Sea Global, argues that leisure and tourism are not only ideally placed to raise awareness about the urgent need for marine conservation to revive our oceans, but can lead by example, through their advocacy and initiatives, actions and investments.
MF: Our oceans cover more than 70% of the Earth's surface, but sadly occupy far less space in people's hearts and minds. UN Sustainable Development Goal (SDG) 14, focused on Life Below Water, has attracted the least investment of all 17 SDGs. According to the World Economic Forum (WEF), investment of $175bn per year is needed to achieve SDG 14 by 2030, but less than $10bn was delivered between 2015 and 2019.
The reasons for this are complex.
The oceans are out of sight for many people, meaning they are not treated with the same level of urgency as land-based issues. We have also failed to glorify the underwater world in the same way as other natural environments, such as outer space, which NASA so successfully made a frontier to be admired and explored.
Unless we change this, our oceans will fall further into trouble. As it stands, there could be more plastic than fish in the sea, or even no fish at all, by 2050. What's more, 90% of the world's coral reefs could be lost forever by the same year due to the growing threats of bleaching and ocean acidification.
To find solutions, we need to look beyond merely protecting the environment. We need a regenerative approach – one which will revive the marine world's fortunes and actively improve the marine and coastal biodiversity on which more than three billion people worldwide depend for their livelihoods.
This will not be easy, but it is possible, and help can come from unexpected places
Leisure and tourism can make an important contribution, showing other industries how to divert attention towards ocean regeneration, and converting apathy into enthusiasm and action.
The power of sport
Sport is a powerful platform for raising awareness and setting an example to others. This is why investment in both elite and grassroots sport is a key part of Saudi Arabia's Vision 2030 – the Kingdom wants to inspire its citizens to reap the physical, psychological, and social benefits of sport.
Sport can also inspire people to give their attention to specific issues, and sailing in particular is the ideal conduit for moving the public gaze to our oceans and the plight they face.
I don't say this just because I'm an avid sailor, although it is true that my passion for the sport has given me a deeper appreciation of our marine world. I make this point because, by acting as a vehicle for engagement with key issues and setting an example through the materials and technology used, sailing can drive greater interest in ocean regeneration.
This is a theory we have put into practice at Red Sea Global (RSG) through our partnership with The Ocean Race, one of sailing's most prestigious events and arguably the toughest test of a team in sport. A round-the-world race watched by millions across the globe, the event provides the ideal platform for promoting marine conservation.
The Ocean Race is keenly aware of its role as an advocate for our marine world. That's why RSG is proud to be the event's Regenerative Project Partner. The Race's One Blue Voice initiative is gathering momentum for a Universal Declaration of Ocean Rights, and will further progress this around the UN General Assembly in New York in September.
Others in the sailing industry are using their global platform to drive awareness, too, often in innovative ways. SailGP, 'the Formula One of boating', recently launched the Impact League with its social and environmental sustainability criteria for participating teams. This made it the first major league sport to use sustainability as a competitive metric, driving awareness of its global importance.
These examples show that sailing has a pivotal role to play in shining a spotlight on marine conservation and, in turn, increasing investment in SDG 14.
New wave of action
The leisure and tourism sectors shouldn't just focus on driving awareness, however.
Marine conservation depends fundamentally on action. Organisations have an opportunity to set an example by acting in sustainable ways themselves and encouraging visitors to make positive contributions.
For example, our WAMA Sailing Club will be supported by RS Sailing, a pioneer in sustainable sailing with smart designs that reduce the environmental footprint of sailboats as they travel. Sailing Club staff will wear a uniform manufactured by sustainable sailmaker and apparel company North Sails, whose products use 96% recycled nylon and polyester, and paper-based packaging from certified responsible sources.
Leisure and tourism organisations can also provide guests with opportunities to get personally involved in revitalising marine environments, and there are compelling commercial reasons to do so.
According to recent research from Radical Storage, sustainable travel now matters to more than seven out of 10 tourists. With online searches for 'sustainable travel' increasing by more than 140% between April 2019 and April 2022, tourists are actively seeking opportunities to explore the planet without harming it.
In certain areas, the industry is responding to these demands.
Here at RSG, for instance, guests will be able to take part in ocean-focused activities, such as cultivating mangrove forests, helping our destinations to have a positive environmental impact.
Elsewhere, members of our industry are undertaking other efforts to deliver tangible impact. In Bermuda, for instance, not-for-profit organisation Living Reefs Foundation works with marine biologists to conserve reefs through 'coral gardening' and produces videos that showcase its impact.
Meanwhile, providers of diving experiences from Antigua to Vietnam have joined the Green Fins initiative to hold themselves accountable to a robust system of assessing compliance with environmental guidelines.
With many people only really experiencing marine life on their travels, the sector is ideally positioned to serve as an entry point to saving our seas. It can seize on this opportunity by thinking creatively about visitor activities and working with partners to drive positive action.
Turning the tide
The leisure and tourism industries cannot do everything alone. Reviving the fortunes of our oceans is a complex issue, requiring concerted action across government, industry and the public.
However, they do have an important role to play in driving international awareness of the issue, helping to ensure it is treated with the urgency it deserves.
And by getting guests involved in regenerative activities and committing to sustainable materials, equipment and practices, they can deliver concrete action to build a purer, healthier blue world.
---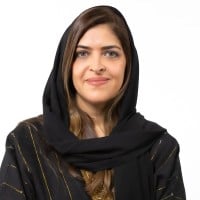 Dr Maryam Ali Ficociello is the Group Chief Governance Officer of Red Sea Global (RSG), the developer behind The Red Sea and Amaala, two ambitious tourism destinations set along the north-western coast of Saudi Arabia. She provides definite direction in ensuring that RSG's business is conducted with the highest ethical standards and is responsible for overseeing compliance monitoring and management programmes across the organisation. Before working at RSG, Maryam gained experience supporting a range of public and private organisations in Real Estate Development, Hospitality, Aviation, Defence, Media, Healthcare, Education, Manufacturing, and Construction. She has a PhD in Innovation and Organisation Change from the London School of Economics and Political Science.
---
Further Reading:
---
You can check out the full archive of past Guest Blog posts here.
Would you like to Guest Blog for SustMeme? For more info, click here.
---
---
SUSTMEME: Get the Susty Story Straight!