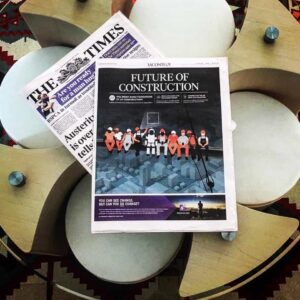 New writing... Pleased to say I have another piece published in The Times newspaper today, as part of a special report on the Future of Construction, by Raconteur. It looks at how the construction sector stands accused as a polluter, but has an opportunity to clean up its act – not just on urban air quality, but environmental impacts and emissions in general, including carbon:
• 'Change is in the air with city pollution'.
The full 16-page  report is available to view/download here.