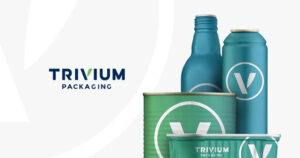 An extensive global survey of more than 15,000 consumers across the US, Europe and South America has found that almost 3 out of 4 respondents (74%) are willing to pay more for sustainable packaging, with over half (53%) actively looking for on-pack recycling or sustainability information to help them make greener buying decisions that are better aligned with their lifestyle choices.
The 2020 Global Buying Green report from Trivium Packaging, developed in partnership with Boston Consulting Group, reveals that over two thirds of all consumers surveyed (67%) identify as environmentally aware and that environmentally friendly, recyclable packaging is important to them.
Not only do consumers appear willing to say Yes to paying a 'green premium' for more sustainable solutions, they are also ready to say No to their purchasing becoming part of the problem. Almost half (47%) would actively not buy products in packaging that is harmful to the environment, with up to 59% at least saying they are less likely to do so.
Of those consumers avoiding harmful packaging, 68% associate plastic with ocean pollution.
The signal sent to the market is clear, concludes CEO of Trivium Packaging, Michael Mapes:
"Consumers' focus is on sustainable living now more than ever, and they're willing to pay to protect the planet. This presents brands with a real opportunity to impact purchasing decisions by offering environmentally friendly options.
"This increased consumer awareness — driven by media coverage of the environmental impacts of pollution and large corporations transitioning away from plastics, whether it's straws or grocery bags — truly underscores our findings."
Formed in 2019 and a global leader in sustainable, infinitely recyclable metal packaging, Trivium Packaging is a merger of Ardagh Group's food and speciality business with Exal Corporation, the world's largest manufacturer of impact-extruded aluminum containers.
Boston Consulting Group (BCG) is a global management consulting firm, founded in 1963, with offices today in more than 90 cities in 50 countries.
---
Further Reading:
---
---
>>> Do you have sustainability news to broadcast and share? If you would like to see it featured here on SustMeme, please use these Contact details to get in touch and send us your Press Release for editorial consideration. Thanks.
---