New writing… Pleased to say I have had another article published in The Times newspaper, as part of a special Raconteur report on the subject of Sustainable Investment — asking whether green investing could hold the secret to a post-pandemic revovery.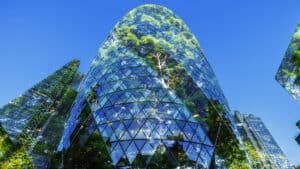 In truth, 2020 had started strongly. January saw green action by some of the world's biggest fund managers. BlackRock took its money out of coal and the Church of England backed its climate beliefs with a new transition index on the London Stock Exchange. Then along came coronavirus.
Across sectors and industries, the pandemic has stalled or stopped some trends forever; others it has accelerated and intensified. Sustainable investment is arguably one of the lucky ones.
Coronavirus has been cited as a once-in-a-lifetime opportunity for us to clean up our act and the piece explores the trends in sustainable investment, both in general and in response to the direct impacts of COVID-19.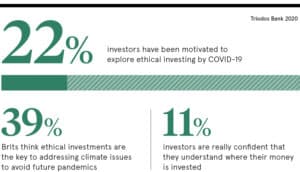 So where should the smart money go in a green recovery? Published in July, the World Economic Forum's Future of Nature and Business report identified 15 transitions that form a blueprint for a green economy, which could generate $10.1 trillion in annual revenue and create 365 million jobs by 2030.
In the case of the energy sector, evidence of the economic viability of renewable power generation is everywhere, with the International Energy Agency confirming solar power to be the cheapest source of electricity in history.
Furthermore, the sustainability wins are multiple from electric vehicles cutting carbon and city-centre pollution, to solar farms cooling datacentres that power the digital revolution.
Featured in a special report targeted at the C-Suite, the article carries insights and comment from a range of market perspectives and leading contributors with expertise in both sustainability and investment, from climate finance to ethical banking.
To read the feature article in full, please click the following link:
• 'Time to embrace a green recovery'
The full 24-page Sustainable Investment report is available to view/download here.
---
---
SUSTMEME: Get the Susty Story Straight!