More and more organisations, companies and governments are coming under pressure to review and revamp their sustainability commitments — the question is whether they have the systems and data to do the job. So, in this SustMeme Guest Post, Senior Innovations Manager at ISEAL, Robert Lefebure explores how decision-makers and sustainability professionals can make the most of their assets and turn raw data into actionable intelligence.
RL: 'You can't manage what you can't measure', runs the old business adage. Conversely, good metrics and data can help you make better management decisions, develop effective strategies and monitor progress.
Measuring sustainability, though, isn't easy. While it may be simple enough to quantify the financial performance of a producer, a supply chain business, an economic sector or a local area, getting reliable data on the various aspects of their environmental impact or social contribution is far more complex.
This really matters, because an ever-growing number of organisations, companies and governments are responding to the urgency of the global environmental crisis and mounting social inequality by doubling down on their sustainability commitments. Collaborative and transparent sustainability systems committed to credible practices, like ISEAL members, are key tools in achieving these goals.
Through their monitoring and verification systems, sustainability systems collect a wealth of unique data, stretching back more than two decades in some cases. Making the most of this data can yield many benefits, both for sustainability systems themselves and for other partners. It can help make operations more effective and efficient, manage risks and identify opportunities, inform strategies and improve understanding of performance and impact.
This is all the more important as sustainability systems are increasingly expected to go beyond their traditional role of certifying individual production units and engaging consumers in developed countries. As they seek to scale up their reach and impact, sustainability systems are becoming involved in landscape and jurisdictional approaches, also increasing engagement in emerging economies, plus collaborating with governments, and supporting global sectoral transformation.
But leveraging the value of the data they hold, whether to improve internal processes and decision-making or to support external stakeholders, presents challenges. Supporting our members to become better data managers is one of our priorities here at ISEAL, and we've recently published several new guidance documents focusing on some of these issues.
Unlocking the value of your data provides a practical guide on how to turn raw data into information and insights that sustainability systems and partners can act on. It aims to help sustainability systems set expectations, ask the right questions, and build systems and processes that enable your data to work better for you.
Like many organisations seeking to make sense of the growing volume of data in our digital age, most sustainability systems need to strengthen their data governance — the capacity, systems and processes that determine how data is managed within the organisation, from the format it's stored in to access rights and security protocols.
These issues become particularly pertinent when it comes to data sharing. There's potentially great value in sustainability systems aligning and combining data and sharing information with external collaborators. It can improve efficiency, reduce the burden on producers, and help address issues that require cooperation across sectors, from deforestation to living incomes. However, this raises various technical, legal and ethical considerations, which are explored in our guide on Structuring data sharing and licensing agreements.
Another recent guide examines how sustainability systems can make the most of geospatial or polygon data. Analysing layers of location-specific data on a map, in real time, promises new insights and ways to understand complex information and can support better monitoring and evaluation, assurance, communication and decision-making.
Supplementing their own internal audit data with external information sources, such as geospatial data, will also be a necessary component for gaining more comprehensive understanding of sustainability risks affecting operations. This has now become particularly important for sustainability systems, as the current pandemic has severely limited the ability to detect risks through on-site audits.
The need for more sophisticated methods to detect, analyse and manage risks has grown. In response, the guide Unlocking the value of your data is supplemented by an Annex dedicated to the development of data-driven risk assessments. Using multiple sources of information to support decision making against environmental, social and governance (ESG) issues is also routinely carried out by financial institutions. Another of our recent reports looks at some of the insights the finance sector has to offer on risk assessments and analytics for sustainability issues.
So, with data being described as 'the currency of the future', it is vital that sustainability systems make the most of their data assets to support the environmental and social transformations our world needs. We look forward to continuing to work with the ISEAL community in this fast-evolving area.
---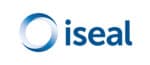 Robert Lefebure is Senior Innovations Manager at ISEAL. ISEAL is the global membership organisation for ambitious, collaborative and transparent sustainability systems. It drives collective efforts to tackle the most pressing sustainability issues and create a world where markets are a force for good. Joining ISEAL's learning community helps sustainability systems and their partners to deliver real, lasting, positive change. ISEAL's Community Members are sustainability standards and similar systems that collaborate to scale and demonstrate positive impact. Available to download free from ISEAL, Unlocking the value of your data provides a practical guide to many of the issues discussed.
---
---
You can check out the full archive of past Guest Blog posts here.
Would you like to Guest Blog for SustMeme? For more info, click here.
---
SUSTMEME: Get the Susty Story Straight!