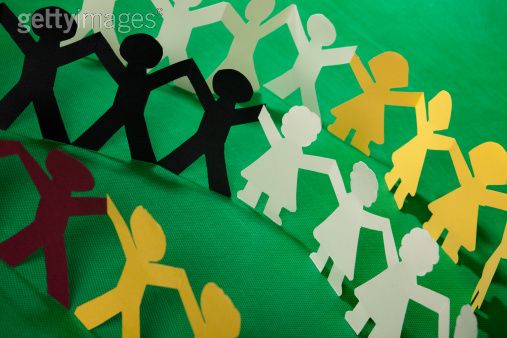 The world of 21st-century business is desperately seeking Generation-S, keen to pool the Sustainability gene. Alert Personnel: Joined-up recruitment required. Wanted: the new mind-setters, the cultural shifters, the change agents.
So, who are the new breed? What do they want? Do they speak corporate? Jim McClelland pulls the profile on… the Connectives.
The strategic delivery of sustainable development is the challenge of the 21st century. This challenge calls for communities, corporates and creatives to connect; and to connect means to communicate.
The problem is unsustainable development. From fossil fuels to fish stocks, from Carlisle to Katrina, from ASBOs to sweatshops, the stark realities we face are:
• Erosion of Natural Capital;
• Destruction of the Ecosystem;
• Breakdown of Environmental & Social Justice.
Happily, in response, we have a solution: Sustainable Development. This promises and delivers:
• Environmental Protection;
• Economic Prosperity;
• Social Care.
As we say at sustain' Magazine: Sustainability – it is big and it is clever. Ah… but, there's the rub.
Sailing the good ship Sustainability, some corporate navigators and market explorers may already be experiencing a feeling of professional nausea, cast adrift on a sea of principles, policies and practice. Exactly how does an intelligent business manage to work from global poverty to the WEEE directive, via CSR, climate change and the Code for Sustainable Homes, and back again in time for the Annual Report?
Answer: (with a nod to EM Forster):
"Only connect… " Connect:
• Issues with Issues;
• Issues with People;
• People with People.
Issues with Issues? Connect the headline stories of Climate Change with the practicalities of Building Regs and the impact of TVs left on standby.
Issues with People? Explain waste segregation practices to siteworkers new to recycling, or green specification to a seminar-room full of architects.
People with People? Facilitate dialogue, consultation, engagement and networking between parties – the social glue that helps make joined-up activity a reality and builds companies  and communities.
Great. How? Answer: it's a people thing.
If you want to connect, call The Connectives.
To connect up business workflows across different departments, divisions, disciplines, even companies, organisations and cultures, requires somebody or an ensemble of somebodies, to think Sustainability in a way that's both creative and commercial, inspirational and systemic. The process might require what is often referred to as 'lateral', 'counter-intuitive', 'off-the-wall', 'out-of-the-box' or 'blue-sky' thinking. Such is the task of The Connectives. Generation-S.
For a 21-st-century business with its sights set on Sustainability, success at turning aspirations into systems and goals into gains depends on its wealth of human capital. Rich and rewarding recruitment and retainment is all about values, personality and attitude; plus, the language employed to communicate these attributes consistently and imaginatively to staff, clients, customers, suppliers and stakeholders alike.
In short, success demands that business Get Personal with Sustainability! In particular, the private sector needs to Get Personal in Personnel!
If Sustainability is to be seen as a call for coherence, a call to connect, then best equipped to answer that call are those I call 'The Connectives'.
These are the people who will become:
• the new mind-setters;
• the cultural shifters;
• the change-agents of Sustainability.
Wanted: Joined-up, counter-intuitive, meta-creative, lateral, left/right-brained thinkers. The architects and engineers of intellectual capital. Generation-S.
Calling all Connectives!
Author: Jim McClelland