New writing... Pleased to say I have had another article published in The Times newspaper, as part of a special Raconteur report on Cloud for Business.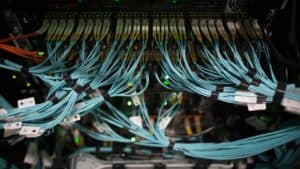 In this digital age of lives lived online and businesses built on megabytes, my latest piece looks at the urgent and rising need to clean the cloud. With impending impacts of innovation, ranging from cryptocurrencies to 5G, the tech community and its clients are increasingly conscious of responsibilities regarding environmental unsustainability of skyrocketing datacentre energy consumption and inflated carbon footprints.
Going offline is not an option, but going green is…
You can read the full story here (with no paywall), on:
• 'The need to power datacentres sustainably'.
The full 16-page Cloud for Business report is available to view/download here.