New writing... Pleased to say I have had another article published in The Times newspaper, as part of a special Raconteur report on Supply Chain Strategies.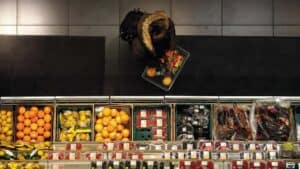 High street giant Marks & Spencer is leading the charge against abuses in the global supply chain with a long-term commitment to sustainability. With 35,000 different product lines and 32M customers, it is a big task. In this piece I look at the challenges and achievements of pursuing with purpose

a strategic and systemic approach over the course of a decade since the launch of its flagship programme Plan A. In particular, the article also discusses the ongoing battle against the criminal elements involved in modern slavery and the need to collaborate widely in a bid to tackle this scourge of the supply chain. You can read the full story here (with no paywall), on:
• 'The need for a sustainable global supply chain'.
The full 16-page Supply Chain Strategies report is available to view/download here.