If you take many of the good things about the concept of the American Dream – such positives as aspiration, opportunity, entrepreneurship, self-realisation, self-reliance, hard work, wealth distribution and financial security – and apply them to living within planetary boundaries, you get a new paradigm for economic and personal growth: 'Living the Planetary Dream'.
The phrase 'American Dream' was coined by historian James Truslow Adams in his 1931 book Epic of America:
"The American Dream is that dream of a land in which life should be better and richer and fuller for everyone, with opportunity for each according to ability or achievement."
This original concept was very much built upon key principles and values enshrined in the United States Declaration of Independence of 1776: democracy, rights, liberty, opportunity and equality, in the pursuit of happiness and prosperity.
Tellingly, Adams' definition was born out of the struggle against poverty, hardship and social injustice engulfing America during the era of the Great Depression. Over the decades since, however, the concept has increasingly been associated in popular culture with images of success measured merely in terms of upward social mobility and accumulation of material wealth. In effect, the ideal has become impoverished, reductively rewritten to serve narrow self-interest in the Age of the Consumer.
Furthermore, the US itself is today one of the most commonly cited examples of extreme unsustainability in terms of ecological footprint, with its citizens' consumption of natural resources equating to a global demand that would require four Planet Earths to satisfy.
So, what if we were to reclaim the dynamic spirit and sense of social value that informed and inspired the original Dream, but interpret it anew for a resource-constrained world of over-consumption, rampant pollution, morally-corrupt exploitation and human-made climate change? Reframing the core principles for equitable living within planetary boundaries, gives us the vision for the Planetary Dream.
So what does it mean in practice to be Living the Planetary Dream?
First and foremost, it is not simply about environmental frugality. The Dream is not one of efficiency, or abnegation; it is not just about saying 'No'. There has to be entrepreneurial dynamism to it; an element of value creation, of making and doing in a way that is good and green – innovating responsibly. This is the change-engine of sustainable growth.
Living the Planetary Dream, as a business, community, or private individual, means playing your part in the global decoupling of economic development from resource consumption and environmental impacts; and doing so in a fair and equitable manner.
As a lifestyle choice, the Planetary Dream should ideally also appear fun and exciting – desirable yet achievable. Its motivational spark can be personal, yet shareable – a driver for leaders and collectives alike. It must be a Dream for all of us, as well as for the Planet.
So, are you #LivingthePlanetaryDream?
---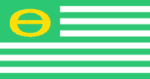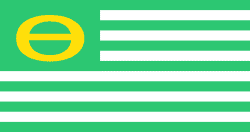 For more about the Ecology Flag, please see here.