As organisations worldwide battle to survive, let alone thrive, resilience has never been more prized, nor its planners and architects more in demand. In this SustMeme Guest Post, Daniel Kitwa of the Afican Minigrid Developers Association, asks: Is this truly the time for sustainability to take a strategic seat at the decision-making table and for the Chief Sustainability Officer to step up to the C-Suite?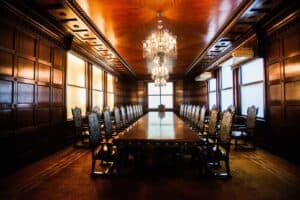 DK: The year 2020 will certainly be one to remember in the history of the modern world. COVID-19 continues to be the Achilles heel of our collective socio-economic ambitions. These range from being able to do simple things like shake hands with an old friend, to travel to a neighbouring country; or tackle more complex issues such as maintaining supply chains, or retaining staff on payroll; or even just live to see tomorrow.
In short, 2020 is the year where everything has become a privilege to most of us. It is also the year when the accounting term 'going concern', which assumes that an entity will remain in operation for the foreseeable future remains business jargon on paper. That said, the current health pandemic has thrust sustainability right to the fore. The poignant question has become: How can we as countries, companies and communities remain resilient in an increasingly uncertain world?
For corporates, the answer lies in the make-up of its leadership team, in terms of vision, skill and balance; revealing the truth in the popular maxim of John C Maxwell: Everything rises and falls on leadership!
C-Suite teams: An evolving journey
In the past, a company would typically have the Chief Executive Officer (CEO) and possibly two other C-level executives: the Chief Financial Officer (CFO) and Chief Operating Officer (COO). The CEO would be the captain of the ship, often a charismatic, entrepreneurial big-picture type. The CFO would be the numbers expert, ideally one who handled fundraising, budgets, and everything in between; while the COO managed the process and human-resource elements of the business.
Over time, increasing globalisation, complex legal structures and regulatory environments necessitated the birth of the Chief Legal Officer (CLO). Hereafter, the evolution of traditional C-Suite roles brought about the Chief Strategy officer (CSO) — fundamentally the company navigator, sort of a one-person think tank. Part of the evolution sometimes included the Chief Commercial Officer (CCO), too, an experienced supply chain guru, deal executor and marketing specialist.
Then, with the dawn of the information age and consequent tech disruption, came greater demand for tech-oriented competencies that enable organisations to navigate the digital realm. This has meant incorporating positions such as Chief Innovation Officer (CIO), Chief Technology Officer (CTO) and Chief Information Officer (CIO) into the boardroom.
Each carries a varying degree of scope across industries, often dependent on how deeply embedded technology is to the specific entity's business model. For new media and streaming giants like Netflix, it was best to onboard a Chief Content Officer (CCO) early doors; one who is a creative and a digital marketing specialist. For financial services, a Chief Investment Officer (CIO) is now expected to incorporate fintech funding strategies into their daily routine.
Additionally, movement to the cloud has brought about a new set of considerations such as cyber risk, as well as consumer privacy and protection. The arrival of the Chief Risk Officer (CRO) or Chief Security Officer (CSO) is therefore an honest attempt to address such issues.
So, how does a Chief Sustainability Officer add value?
Discussions around sustainability for states, companies and communities have been ongoing for many years. However, they have become more structured with the emergence of the multi-faceted Sustainable Development Goals (SDGs). Also, the conscious consumer has grown in influence, putting pressure on companies to align profits with purpose, or in other words, create harmony between people, planet and profit.
Moreover, the inescapable body of evidence around climate change and other sustainability touch-points can only mean that companies have to get on board with this, or else risk not being around much longer. Indeed, the positive climate impact evidenced indirectly from the COVID-19 pandemic such as reduced pollution, even offers a rare once-in-a-lifetime opportunity to right our previous wrongs. Hence sustainability will increasingly have a strategic seat at the corporate decision-making table — and not just figuratively, but often physically, in the form of a Chief Sustainability Officer (CSO).
Given the magnitude of the task, however, the role of sustainability is not a one-person function but rather a collective team effort. The individual may drive the discussions or facilitate initiatives, but the entire organisation has to rally behind him or her. Though an experienced professional, they will still be a continuous on-the-job learner given the dynamic nature of the role.
Moreover, decisions around sustainability will not be easy. They may involve foregoing short-term profitable ventures in the pursuit of a higher purpose. It may also mean owning up to previous harmful actions, just as Google recently sought to do so — apologising for its past and consequently committing to stopping the funding of climate change deniers.
As such, sustainability champions in their organisations will often push the boundaries around policies and existing mindsets; even if this means going against the organisational culture of the founder(s).
In reality, there is no going back: The era of four techies starting a company in a friend's basement and hoping it will thrive purely on their programming abilities is now gone. Faced with all the opportunities and challenges 2020 has (yet) to throw at us, it is time not only to think, but to act sustainably. In tech, as in life, we must walk the talk!
---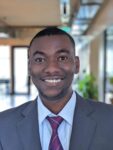 Daniel Kitwa is an Energy Access Finance Advisor with the Africa Minigrid Developers Association (AMDA), which represents private utilities developing small, renewable, localised power grids. The AMDA currently has 30 members across 12 African countries. Daniel is also an Ambassador for Meaningful Business.
---
Image Credit: Photo by Daniela Mota on Unsplash.
---
---
You can check out the full archive of past Guest Blog posts here.
Would you like to Guest Blog for SustMeme? For more info, click here.
---
SUSTMEME: Get the Susty Story Straight!