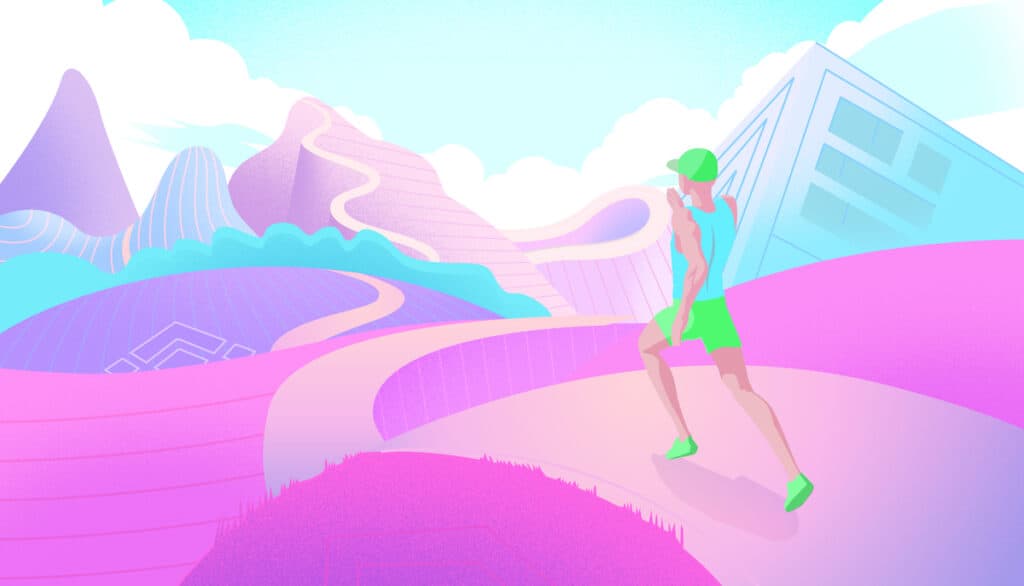 Simultaneously signposting support for global climate goals and harnessing the power of Web3, a leading move-to-earn running app has made a monthly commitment of $100,000 towards carbon removal, amongst a range of initiatives designed to help protect and improve the planet. The blockchain-backed investment aligns with the Earth Day principles that urge us to act (boldly), innovate (broadly), and implement (equitably).
STEPN is a Web3 lifestyle application, with elements of SocialFi and GameFi, that rewards users with crypto for moving (walking, jogging, or running) outside. To participate, users have to download the STEPN app, purchase an NFT, and then move outdoors to earn tokens. Users are able to spend their earnings within the STEPN ecosystem or swap it out to an external account and cash out for profit.
The Web3 concept refers to the shared vision for a next-generation version of the internet, which utilises decentralised blockchain technology to place more power in the hands of the individual users, rather than the likes of the big tech brands that currently dominate the market.
Taking climate action, STEPN will use a portion of its profits to purchase Carbon Removal Credits on the blockchain via Nori. Annually, this should amount to a reduction of about 69,565 tonnes of carbon.
Explaining this ambitious commitment, Yawn Rong, co-founder at STEPN comments: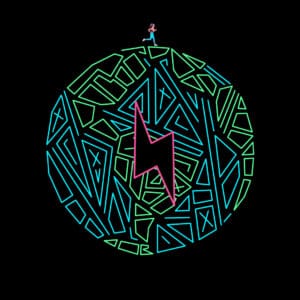 "STEPN's mission of pioneering a climate-positive Web3 space aligns with the Earth Day ethos. This technology and community power behind Web3 will be used to generate real-world benefits, from healthier lifestyles to reversing climate change. We wholeheartedly believe in harnessing the power of blockchain, Game-Fi and Social-Fi for the betterment of global health and sustainability."
STEPN aims to amplify this through governance voting on profit distribution, with as much as 70% of the game's profits being funnelled into carbon offsetting initiatives. As its user base grows, STEPN aims to continue adding more carbon credit offerings and taking greater steps towards combating climate change.
Promoting a sense of individual and collective stewardship, Jerry Huang, co-founder at STEPN adds:
"We want to enable our users to each feel a sense of ownership towards this initiative. As the world pivots to making greener choices, we believe this is the first of many steps towards sustaining a conducive planet for future generations"
How blockchain can back real-world climate mitigation
Nori is a blockchain-backed Carbon Removal Marketplace that connects real-world carbon removal suppliers to climate-forward companies and individuals seeking to negate their carbon footprint.
Currently, Nori sources carbon removals by working with regenerative farmers who are sequestering and storing carbon dioxide in their soils. Each carbon removal tonne purchased incentivises more farmers to adopt climate-smart practices that restore Earth's soils.
Looking ahead, Alexsandra Guerra, Nori Cofounder and Director of Corporate Development says:
"Climate change is a global issue, and STEPN is taking a leadership role to be a primary mover in reversing climate change with its monthly commitment of $100,000 (or $1.2M annually) to pay for carbon removal through Nori. I think that in a short amount of time the world will soon see that the STEPNs of the world (the innovators in Web3) will be the ones solving the climate crisis by removing more carbon from the atmosphere that they're emitting. Others are certain to follow their lead."
STEPN seeks to shine a light on the massive good that Web3 brings to the table. Walking instead of commuting leads to a significant reduction in GHG emissions. So, by incentivising millions to walk, STEPN aims to achieve a notable impact in global emissions.
The thinking is that once an individual is aware of the good that they can do for the environment, they will then start to pay more attention and increase their efforts towards combating climate change.
---
Further Reading:
More about STEPN, Nori, and their work together on carbon removal;
Background on the Web3 concept, SocialFi, GameFi, cryptocurrencies and NFTs;
Also on SustMeme, Clean cryptocurrency: World's first tradable carbon token;
Also on SustMeme, Call to use urban car space to walk and cycle post-COVID;
Also on SustMeme, Reforestation grows towards goal of 100M trees;
Also on SustMeme, Crowdsourcing AI to fight deforestation;

Also on

SustMeme

,

Carbon offset prices could jump 50-fold by 2050.
---
---
>>> Do you have sustainability news to broadcast and share? If you would like to see it featured here on SustMeme, please use these Contact details to get in touch and send us your Press Release for editorial consideration. Thanks.
---