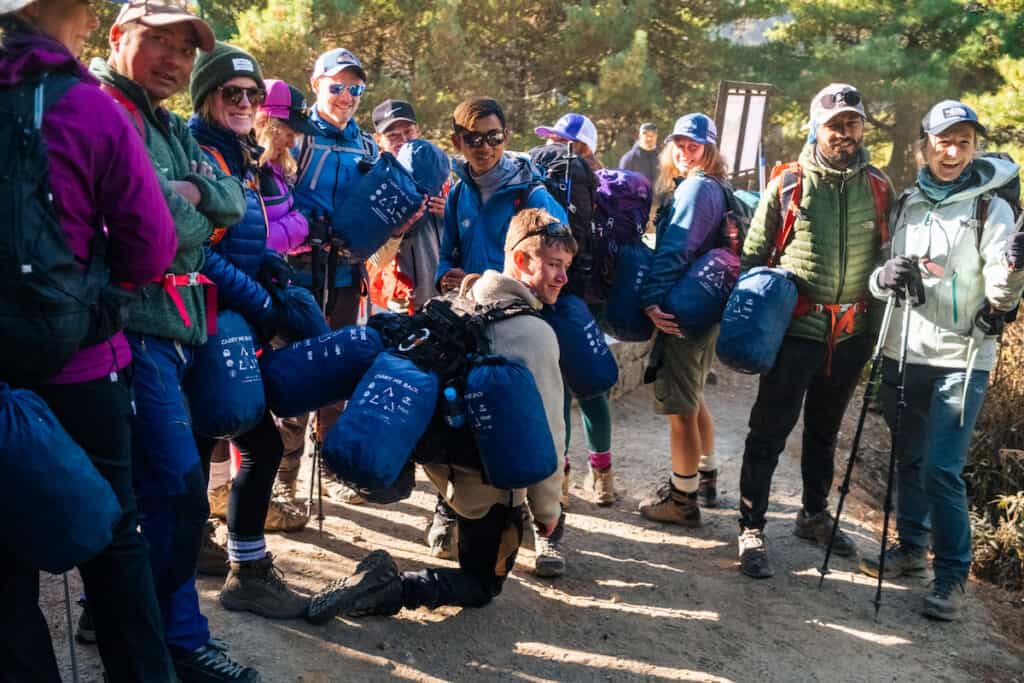 With some 200 tonnes of waste generated around Mount Everest every year, a local initiative set up to crowdsource its clean-up has successfully removed over 10,000kg with the help of 6,000 participants.
Sagarmatha Next is an experience centre located 3,775m up on the foot of Mount Everest. Dedicated to raising awareness of the issues through art and design, the centre is now releasing a new film to help promote understanding and raise support for the important cause of keeping Everest free from waste.
High-altitude VR, volunteers and removal
Powered by DELL Technologies, the high-altitude experience centre Sagarmatha Next has become a must-stop for visitors. Since opening, more than 15,000 people have been educated about the challenges in the region and the initiatives to solve them. Visitors also get to enjoy the interactive digital exhibition VR experiences that transport them to the highest peaks.
Commemorating the opening 12 months of the centre, the new film aims to boost knowledge of the waste problem and urgent need for action, says Varun Saraf, Director at Saraf Foundation and founder of Sagarmatha Next:
"We are excited to celebrate our first anniversary and the release of our new film. The film shows how this remote region attracts thousands of visitors and how we must all come together to preserve it for future generations."
The 80,000 trekkers visiting the UNESCO World Heritage site of Sagarmatha National Park every year generate approximately 200 tonnes of solid waste. Given the lack of infrastructure and connectivity, this waste typically gets left behind on the mountains.
Sagarmatha Next works with the local NGO Sagarmatha Pollution Control Committee (SPCC) to find innovative ways to remove and upcycle this waste.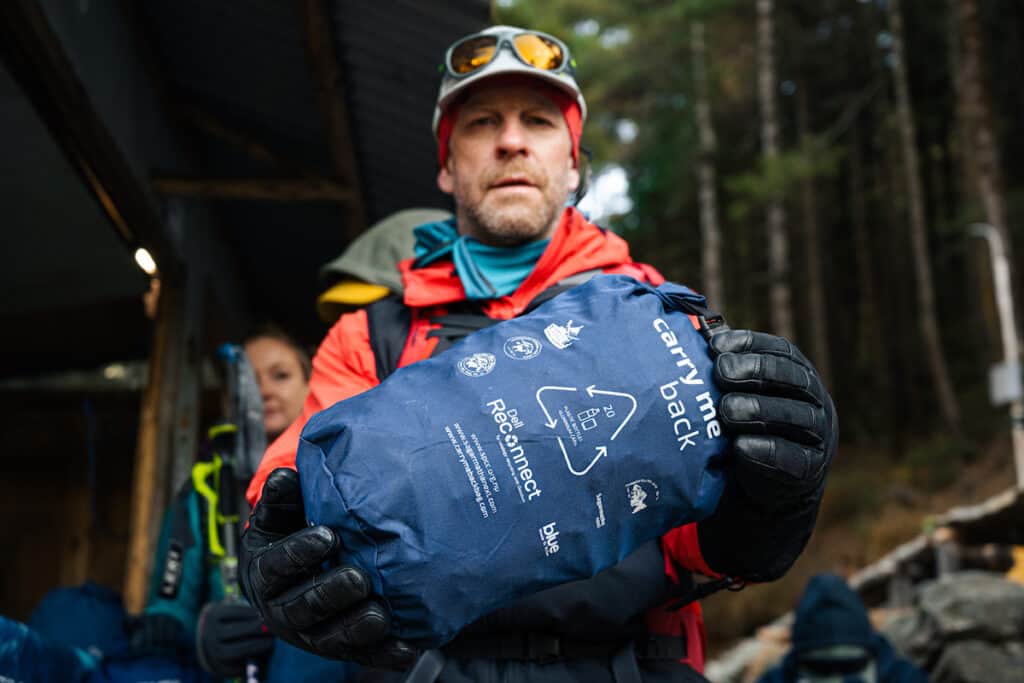 Started in 2019, Carry me back is a crowdsourced waste removal system that offers every trekker an opportunity to remove 1kg of waste from the mountains. So far, the programme has successfully removed over 10,000 kg with the help of 6,000 participants who have voluntarily carried them out of the national park.
The approach taken in Sagarmatha could also provide a template for crowdsourced pollution clean-up initiatives in other tourist hotspots elsewhere in the world, concludes Varun Saraf:
"The entire world comes to Everest, the highest place on Earth and this is where change begins. We wish to spread the message and replicate projects to remove waste to other environment-sensitive regions across the globe."
---
Further Reading:
---
---
Check out the full archive of stories on the SustMeme Circular Economy Channel, Sponsored by Dow.
---