New writing… Pleased to say I have had another article published in The Times newspaper, as part of a special Raconteur report on the Future of Infrastructure.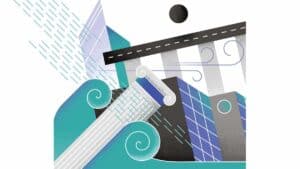 My piece examines the threat to our built assets from climate impacts and flood risk. Why, despite the fact that extreme weather has been breaking records and writing headlines across the UK in 2020, does infrastructure still seem to be the big story seldom told? The numbers are huge: the catalogue of UK coastal infrastructure assets at risk from increasingly frequent storms and surge tides includes some 1,600km of major roads and 650km of railway line, plus no fewer than 92 railway stations. Investors and insurers alike are struggling to come to terms with the changing weather patterns which mean one-in-five-hundred-year events now occur every few years. So, how can we build resilience and what can the infrastructure sector do to adapt?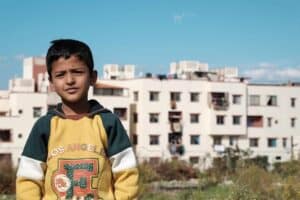 Case Study – Nahr el-Bared Palestinian Camp: Originally home to 27,000 people, Nahr el-Bared Palestinian Camp in north Lebanon was destroyed during a three-month conflict in 2007. Its reconstruction represents the largest single such project ever undertaken by the United Nations Relief and Works Agency (UNRWA). When designing infrastructure resilience from scratch, water in all its forms becomes a critical climate-risk factor and a matter of environmental justice.
To read both the feature article and the case study in full, please click the following link:
• 'A rising tide of extreme weather'
The full 16-page Future of Infrastructure report is available to view/download here.
---
---
SUSTMEME: Get the Susty Story Straight!