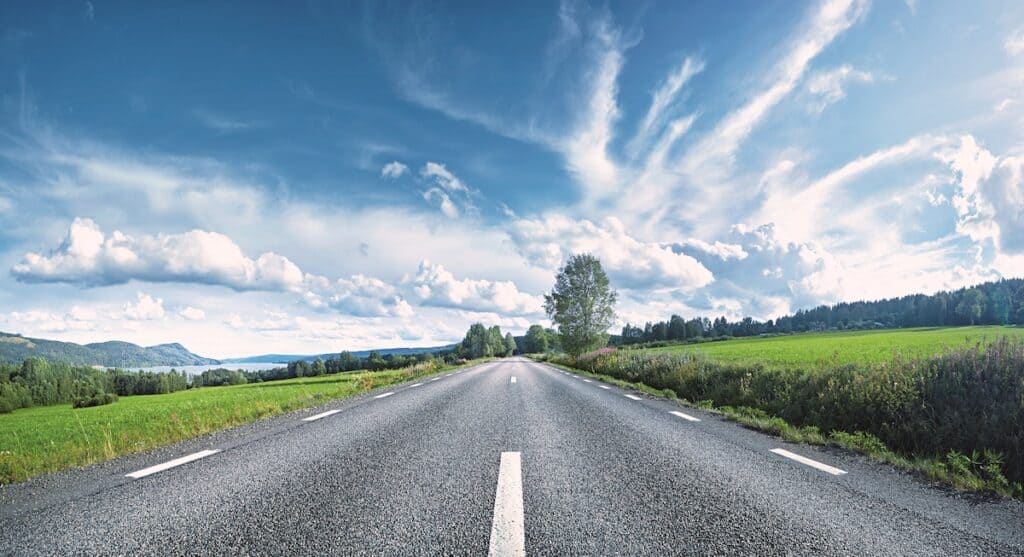 At first sight, the connection might not be obvious between traditional quarry waste repurposed for roadbuilding and solar-powered round-the-world flight, but circular-economy thinking is pioneering innovation in high-quality construction materials.
Manufacturer and supplier of a range of heavy building materials Aggregate Industries has launched Aggneo, a 100% natural secondary aggregate designed to offer a more sustainable alternative to virgin aggregate, but with the same quality and performance.
The material can be used for a range of civil engineering and building applications, from tunnel and road construction, to precast concrete products for commercial and residential landscaping.
What makes its sustainability credentials really notable is that Aggneo carries the Solar Impulse Efficient Solutions label, named after the record-breaking experimental aircraft that circumnavigated the globe, literally running on nothing but sunshine.
Circular innovation in centuries-old china clay extraction
Aggneo secondary aggregates are sourced from two locations — the company's Lee Moor quarry and an active China Clay quarry — both within the Lee Moor China Clay complex in the Southwest of England.
China clay extraction has taken place since the 1800s and generates high volumes of waste, which was traditionally tipped on site and had little or limited use. Now, Aggregate Industries can reuse this through Aggneo — meaning previously wasted aggregate can be repurposed to build new homes and roads rather than going to landfill, so helping to drive a circular economy within the construction industry.
Endorsing circularity, Andy Swinnerton, Aggregates Managing Director at Aggregate Industries, comments:
"Sourcing more sustainable building materials is a vital part of our journey, and every tonne of Aggneo ensures a positive impact on the landscape. By repurposing waste material and quarrying by-products, we are also helping to drive a circular economy in the construction sector."
Placing Agneo within the wider portfolio of the company's diverse sustainability initiatives, Dragan Maksimovic, Chief Executive of Aggregate Industries, adds:
"As one the UK's largest building materials suppliers, it is vital we contribute to building a greener, smarter world. We seek to accelerate our carbon reduction not only by introducing environmentally friendlier products, but by identifying opportunities in all our manufacturing processes — be it by reducing the plastic in our packaging, or by using recycled boxes for our samples."
Aggneo is part of Aggregate Industries' Life range of sustainable building products. It also carries the Solar Impulse Efficient Solutions label from the Solar Impulse Foundation, which is awarded to products that combine credible environmental and economic performance while outperforming the mainstream options in the market. The pioneering Foundation takes its name from the record-breaking aircraft powered by renewable energy Solar Impulse, which achieved the first round-the-world solar flight.
Aggregate Industries is a member of the Holcim Group and was the first company certificated to BES 6001, The Framework Standard for Responsible Sourcing of Construction Products, developed by BRE Global.
A global leader in innovative and sustainable building solutions, Holcim is becoming a net zero company, as an enabler of greener cities, smarter infrastructure and improved living standards around the world.
---
Further Reading:
---
---
>>> Do you have sustainability news to broadcast and share? If you would like to see it featured here on SustMeme, please use these Contact details to get in touch and send us your Press Release for editorial consideration. Thanks.
---