New writing… Pleased to say I have had another article published in The Sunday Times newspaper, as part of a special Raconteur report into Business Continuity & Growth.
My business journalism looks at the experience of UK food producers forced to review their sourcing and supply, rethink delivery and distribution, maybe even revise whole business models to keep goods on the shelves and meals on the table throughout COVID-19.
From urban farms and plant-based 'meat' grown in the lab, to tins of beans delivered direct to your door, disruption has effectively obliged business to innovate. In spite of industry-wide hardship, there are still positive lessons that have been learned during lockdown that can be applied to help support market growth going forward, post-pandemic.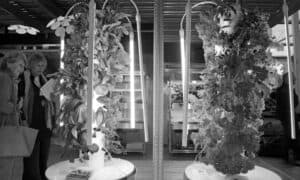 Politics of Risk and Response Study: The fact is the UK food system was already in trouble, even before coronavirus ripped-up the rule-book on resilience. With Brexit looming on the horizon, the challenge of futureproofing how we feed the nation just got a whole lot bigger. There is no silver bullet, of course, but there may at least be one green shoot. Government investment in horticulture tech in Kent will see the 'Garden of England' becoming an innovation hub for climate-smart production and processing of high-value, nutrient-rich foods and plant-based products.
To read both the feature article and the box-out piece in full, please click the following link:
• 'Feeding Britain post-pandemic'
The full 16-page Business Continuity & Growth report is available to view/download here.
---
---
SUSTMEME: Get the Susty Story Straight!