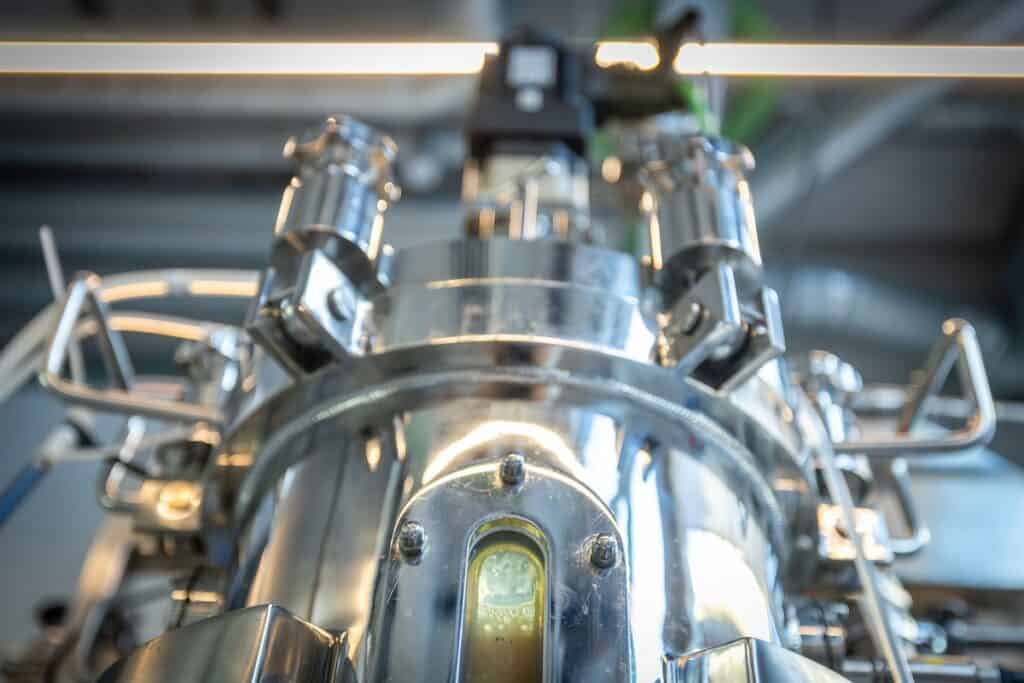 Sitting somewhere between livestock farming and plant-based alternatives, production of sustainable protein using microbial fermentation takes a big step nearer to market with the launch of a pilot plant.
The cutting-edge new facility has been developed in Portugal by MicroHarvest, an award-winning industrial biotechnology company dedicated to advancing sustainable protein production.
Located at the company's Lisbon site, the plant will produce single-cell protein samples for customers, allowing the German food pioneer to further refine its technology and test production runs.
Progress measured in months not years
Enabling MicroHarvest to operate beyond labscale in-house, the launch of the new facility marks a milestone along the journey towards commercialisation and market availability.
The company also now has a partnership confirmed with a contract manufacturer that will scale production to one ton a day, at record speed.
Progress on-site has been suitably rapid, says Katelijne Bekers, CEO of MicroHarvest:
"Within six months, our team has doubled in size. We've achieved an impressive feat constructing the pilot plant in record time. Within the next three months, we are on track to introduce our first product to market."
Proprietary biomass fermentation tech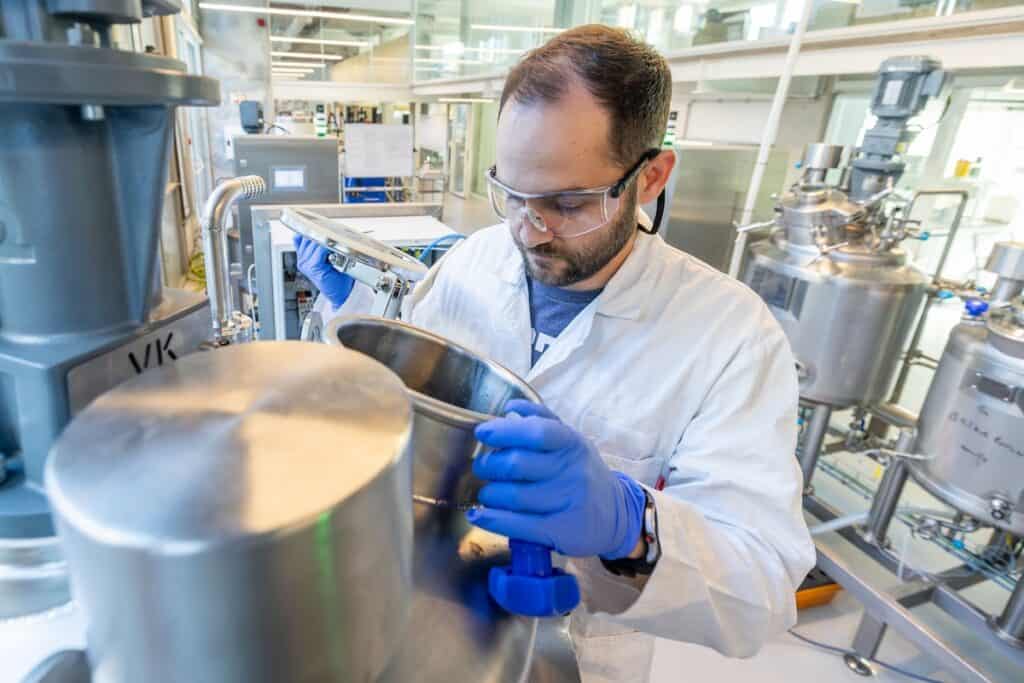 MicroHarvest is a biotechnology company that produces sustainable protein ingredients through microbial fermentation, using agricultural byproducts as feedstock. Its proprietary technology enables the production of high-quality ingredients containing over 60% raw protein within just 24 hours.
The process takes place much faster and uses a fraction of the resources of conventional protein sources. The new facility is set to prove its growth potential, explains Luísa Cruz, CTO of MicroHarvest:
"This pilot plant serves as tangible evidence of the scalability of our process. With a lower investment when compared to alternative technologies, and within a mere 200sq m, we can achieve a daily production of 25kg."
From aquaculture to pet and human food
The company's products have applications across multiple industries, from aquaculture to pet and human food. The first single-cell ingredient will be HILIX, a speciality product for aquaculture.
Expected to be registered as feed material by 2024, HILIX is produced from extracted bacterial cells. The material contains a mix of amino acids, protein, and free nucleotides, as well as vitamins and minerals.
Working to tight timescales, the speed at which the new plant has come on stream is vital.
In only a matter of months, MicroHarvest has not only been successful in transferring the technology and scaling-up production, the team has also engaged a commercial production partner.
Acting fast will be key in the race to improve global food security, concludes COO Jonathan Roberz:
"Speed demonstrates we have the right team and right technology to make sustainable protein available at scale. This is crucial. Our food system's ecological footprint must be minimised to remain within planetary boundaries."
Pivotal step towards commercial product
Founded in April 2021, MicroHarvest is led by a trio of Co-Founders: CEO Katelijne Bekers, Executive MBA with a background in biotechnology; CTO Luísa Cruz PhD, bringing over 10 years leading R&D roles; and COO Jonathan Roberz, an experienced entrepreneur with a track-record in tech start-ups.
The company's innovative biomass fermentation technology has already garnered significant attention after being honoured with a prestigious Bloomberg NEF Pioneers Award earlier this year.
The pilot plant is a pivotal step in bringing the first commercial product to market, due early 2024.
---
Further Reading:
---
---