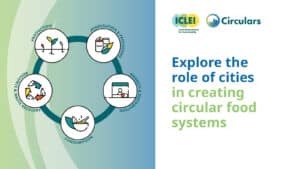 With 68% of the world population forecast to be living in cities by 2050 — by when there could be over two million more mouths to feed worldwide — circularity will be critical for sustainability of urban food systems and regional resilience. To help enable the necessary transition at local level, a new global circularity platform has been launched with the publication of a practical handbook designed to equip cities worldwide with the tools to kick-start their circular economy through food systems.
Launched by ICLEI – Local Governments for Sustainability, the ICLEI Circulars platform will work through regional hubs with communities around the world to find the best circular solutions to address pressing local challenges and offer sector-specific guidance for cities. To help raise awareness and political momentum on the urgency of shifting away from unsustainable consumption and production patterns and designing policy approaches that address concrete challenges.
Its flagship new publication, City Practitioners Handbook: Circular Food Systems, offers practical tools and learnings from 50 local and regional governments on circular food systems and was developed with contributions from the Ellen MacArthur Foundation, the United Nations Environment Programme (UNEP), Circle Economy, The Finnish Innovation Fund Sitra, Metabolic and RUAF.
The launch was officially welcomed by Minna Arve, Mayor of Turku, Finland:
"In my role as global portfolio holder for the Circular Development pathway at ICLEI, I very much welcome the launch of ICLEI Circulars platform. We, at the city of Turku, look forward to working with local governments around the world to advance circularity and stand ready to support our peers on the challenges they face with implementation."
The benefits to cities were outlined by Gino Van Begin, Secretary General of ICLEI: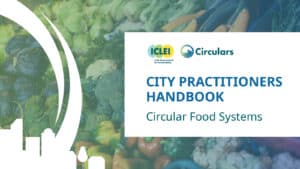 "Circular economy actions provide significant opportunities for cities to reach climate neutrality goals, preserve biodiversity and enhance urban environments and local economic development. The ICLEI Circulars platform is a catalyst that offers cities concrete instruments and practical tools to take action in this field."
Circularity of food systems is key for future cities, explained Sarah O'Carroll, Cities Lead at the Ellen MacArthur Foundation.
"Applying circular economy principles to the food system will ensure that food actively supports natural systems, production is brought closer to where food is eaten, and the concept of waste is eliminated. Through these actions, cities can generate significant environmental, economic, and health benefits worth an estimated $2.7tr annually by 2050, within and beyond their boundaries."
"City governments play a key role, but often don't know where to start. The Practitioners Handbook fills this gap, providing tools and resources to support city officers in transforming their city food system to one that is low-carbon, resilient, and circular."
The Milan Urban Food Policy Pact brings cities together that are committed to developing inclusive, resilient, safe and diverse food systems. Some 210 cities from all over the world, representing more than 450 million inhabitants, have already signed. The pact lays out a set of 37 recommended actions and 27 of these actions are directly addressed in this handbook and illustrated through real-life practices.
The case studies are a big help, added Tim Forslund, Circular Economy Specialist from the Finnish Innovation Fund Sitra:
"It is great to see so many concrete examples of what the circular food system transition can look like at the local level and best practices from cities worldwide compiled in one handbook."
Ultimately, there is a pressing need to enhance awareness amongst local governments and other stakeholders about the potential of food and urban food systems in climate change adaptation and mitigation, as well as its developmental benefits, concluded René van Veenhuizen, Secretariat of the RUAF Global Partnership on Sustainable Urban Agriculture and Food Systems:
"This resource brings together helpful tools examples on how CITYFOOD members and other cities have embedded circularity within their food systems. We hope it will stimulate all food system actors to develop actions using the instruments and approaches that are available to them, and to establish enabling, inclusive governance mechanisms."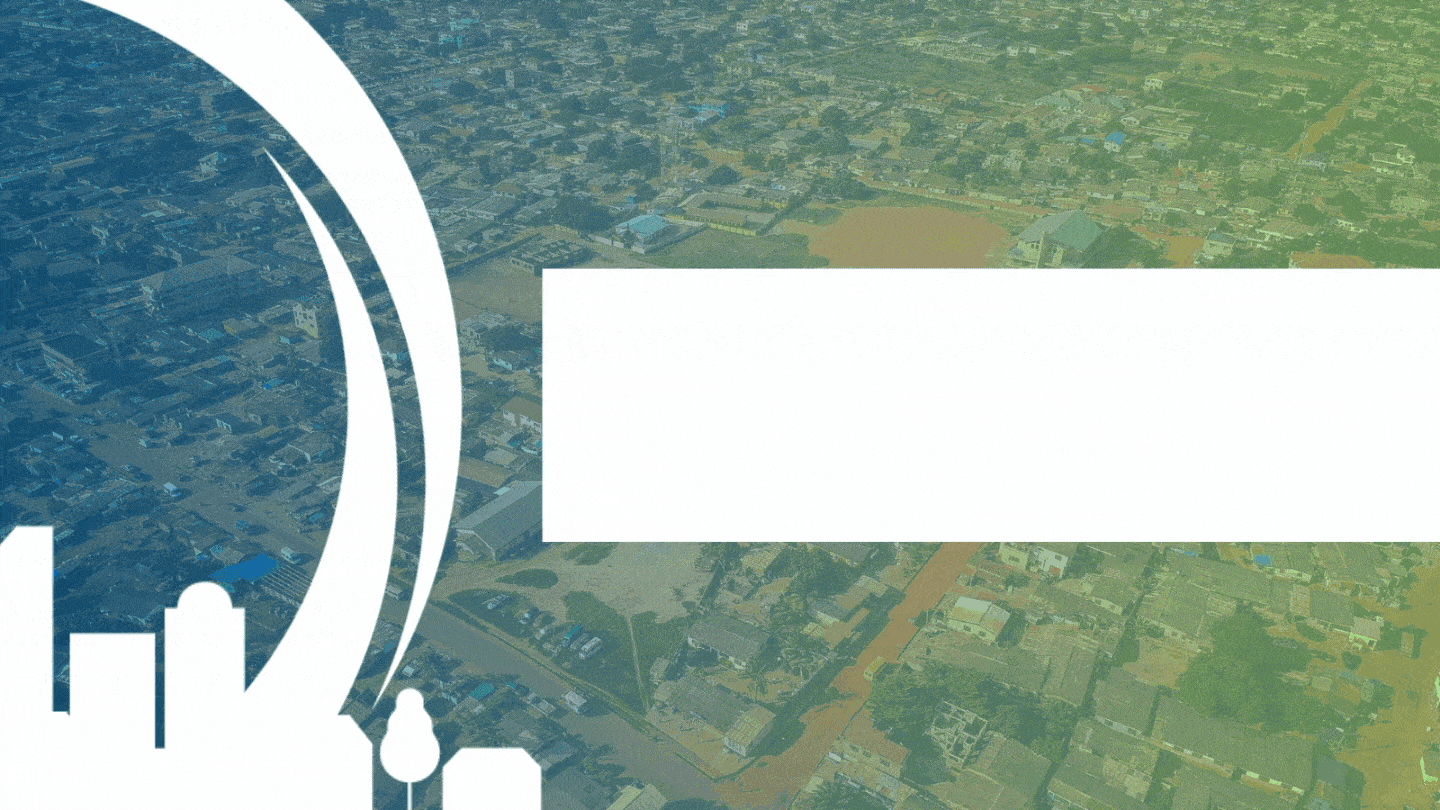 ICLEI – Local Governments for Sustainability is a global network of more than 1,750 local and regional governments committed to sustainable urban development. Active in over 100 countries, ICLEI influences sustainability policy and drives local action for low-emission, nature-based, equitable, resilient and circular development.
ICLEI Members and team of experts work together through peer exchange, partnerships and capacity building to create systemic change for urban sustainability.
City case studies: Brasília to Jaipur
Bogor

, in Indonesia, is one of the 10 cities taking part in the Circle City Scan Tool Pilots;

In India, Jaipur is especially focused on enabling water-efficient textile production;
Rainwater harvesting and greywater reuse are also effective water supply solutions when drinking-quality water is not needed and the Canadian city of Guelph is promoting circular and sustainable management of freshwater resources;
Regenerating a watershed, one spring at a time, communities around Brazil's capital city of Brasília are coming together in support of circular water, too; plus
Rosario, in Argentina, is leveraging circular food systems to fight food insecurity and revitalise urban spaces.
---
Further Reading:
---
---
>>> Do you have sustainability news to broadcast and share? If you would like to see it featured here on SustMeme, please use these Contact details to get in touch and send us your Press Release for editorial consideration. Thanks.
---