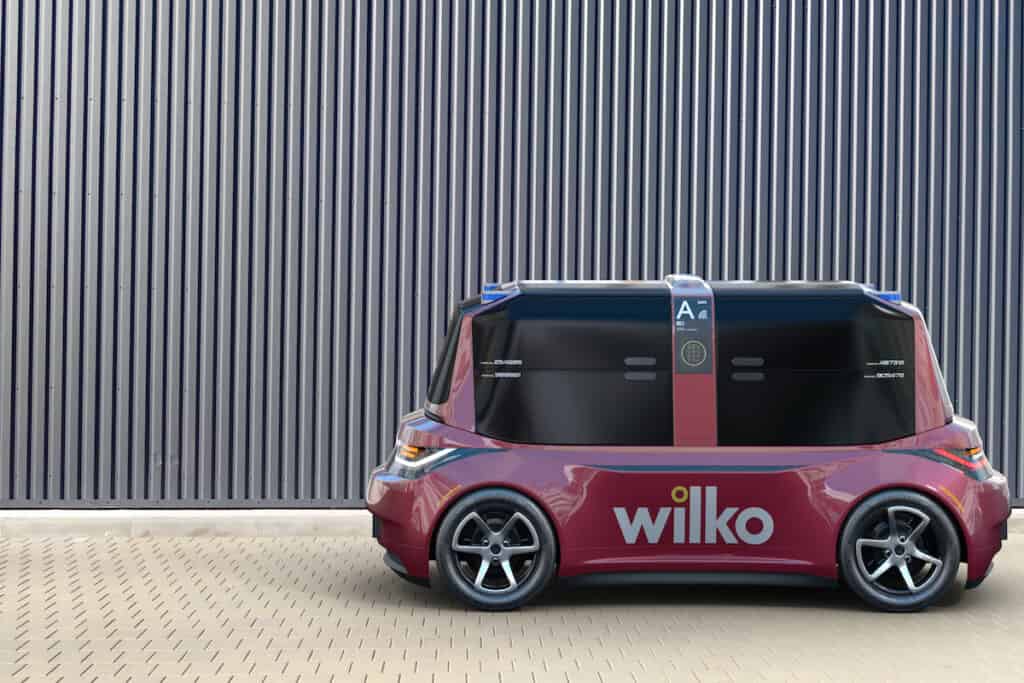 Going driverless and electric for last-mile delivery is being hailed as the route to 'guilt-free' shopping, with new images released of a pioneering solution currently under development to enter service in the UK in 2023: the Pix-E.
Pix-E is a small road-going electric delivery vehicle capable of Level 4 autonomous operation. With eight secure lockers accessible to the retailer and customer using via an app, Pix-E operates a hyperlocal 6km drop-off-and-collect capability between neighbourhood shops and residential areas in metropolitan locations.
Boom in online retail and home delivery
The world trend in home delivery continues its dramatic upward curve, especially given the legacy of a lockdown-driven boom in online retail and coming off the back of a holiday season full of feasting and gift-giving.
So, with the number of parcels delivered in London forecast to double by 2030, for example, the global last-mile market is expected to reach $62.7bn by 2027, expanding rapidly year-on-year, at a staggering 18.9% CAGR. Such rates of growth in urban and residential communities inevitably bring with them significant potential unwanted social and environmental impacts in the form of congestion and pollution.
In response, autonomous technology company StreetDrone is on a mission to take the driver out of the delivery supply chain and has released new images of a solution described by the CEO of omnichannel retailer Wilko as offering the promise of 'guilt-free' direct-to-consumer shopping.
Boost for light-footprint hyperlocal alternatives
Following Wilko's investment in StreetDrone last summer, the driverless Pix-E technology now in development has the potential to reinvigorate neighbourhood shopping by providing independent retailers with affordable, hyperlocal home deliveries. It enables small or single-site businesses to build an omnichannel approach that until now has been the preserve of scale multiples and online-only retailers. Pix-E thereby hopes to help reinvigorate the viability of the High Street by reconnecting stores to their neighbourhoods.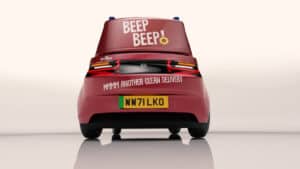 As well as providing neighbourhood shopping with a much-needed commercial stimulus, Pix-E is also about matching consumer demand for quick home deliveries with a sustainable, clean, light footprint.
StreetDrone's own assessments suggest that clean, electric driverless technology such as Pix-E has the potential to remove up to two billion car journeys dedicated to shopping from UK roads every year. This could remove up to seven million tonnes of CO2 emissions from the atmosphere, whilst also providing retailers with packaging-free delivery options that align with forthcoming Extended Producer Responsibility (EPR) legislation.
As well there being a persuasive commercial logic to advancing autonomous last-mile deliveries, the tech supports a community dimension too, that works for all neighbourhood retailers, concludes Wilko CEO Jerome Saint-Marc:
"This form of technology will allow small independents to compete on a level playing field with large online retailers by reducing the cost of home delivery and giving communities more ways to access their neighbourhood shops. Critically, as the volume of doorstep deliveries increases, it is incumbent on everyone to design solutions that enhance, not detract from our neighbourhoods. That's why we invested in StreetDrone to explore and test the exciting possibilities Pix-E presents."
---
Further Reading:
---
---
>>> Do you have sustainability news to broadcast and share? If you would like to see it featured here on SustMeme, please use these Contact details to get in touch and send us your Press Release for editorial consideration. Thanks.
---